Touching breakthrough: Bionic hand to return sense of feeling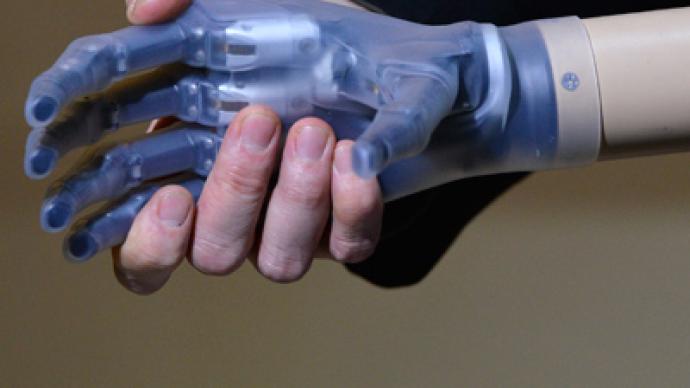 A bionic hand which allows the recipient to feel what they touch might soon be available for amputees. A young Italian man will be the first to try out the high-tech prostheses later this year, with a permanent transplant in the works for 2015.
The touch sensitive bionic hand is being developed by Silvestro Micera of the Ecole Polytechnique Federale de Lausanne in Switzerland.
Micera said that the hand will be wired directly to the patient's nervous system via electrodes clipped onto two of the arm's main nerves – the median and the ulnar nerves.
Tactile feedback will be provided to the user via touch sensors in each fingertip, the palm and the wrist, which will then send signals to the brain via a feedback loop.
If the experiment goes according to plan, the patient will actually have the ability to control the high-tech hand with his thoughts.
A lack of touch feedback has previously made controlling robotic limbs a difficult task for many amputees. Scientists hope the breakthrough will be a stepping stone on the path towards developing increasingly complex artificial limbs which function and provide sensation more closely to actual body parts.
"This is real progress, real hope for amputees. It will be the first prosthetic that will provide real-time sensory feedback for grasping," The UK Independent cites Micera as saying.

"It is clear that the more sensory feeling an amputee has, the more likely they will get full acceptance of that limb. We hope that one day it will be embedded in the arm and the user will just forget it is there."

An unidentified Italian man in his 20s who lost part of his arm in an accident will be the first to receive the new hand later this year.
The high tech prosthesis will be tested for a month, and if all goes according to plan, a permanent transplant might be ready by 2015.
The latest touch sensitive bionic hand follows an earlier version given to an amputee named Pierpaolo Petruzziello in 2009.
Petruzziello was able to wiggle the fingers of the temporary bionic hand, clench it into a fist and hold objects. He also reported being able to feel the sensation of a needle being poked into his palm.

However, the version given to Petruzziello only had two sensory zones, providing a far more limited scope of sensation than the latest model.
"We have refined the interface, so we hope to see much more detailed movement and control of the hand. It is intended to be as lifelike as possible," Micera, who was attending the American Association for the Advancement of Science's conference in Boston, said.
"The idea would be that it could deliver two or more sensations at one time. You could have a pinch and receive information from three fingers, or feel movement in the hand and wrist," he continued.
"We could be on the cusp of providing new and more effective clinical solutions to amputees in the next year."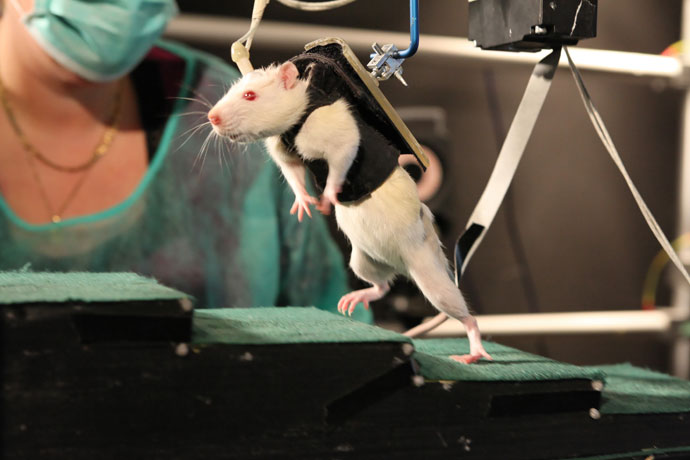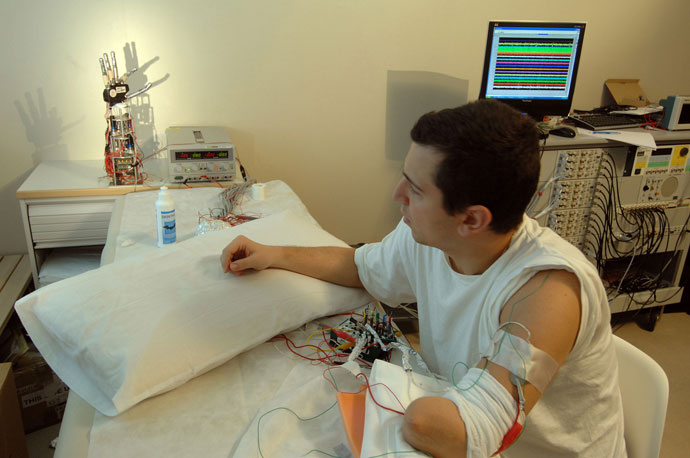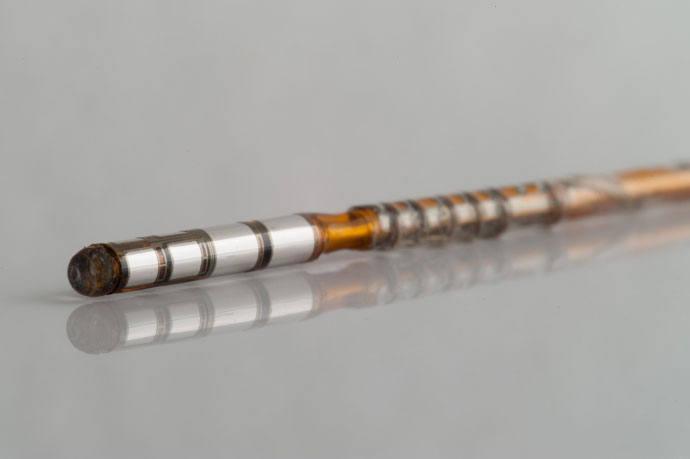 You can share this story on social media: