Dorian Nakamoto thanks bitcoin users for donations after Newsweek flub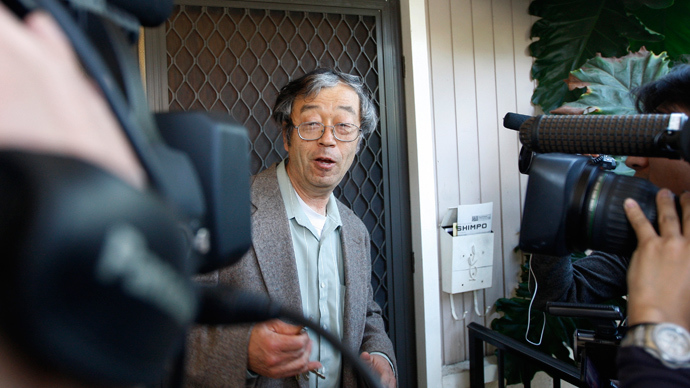 The California man who claims he was wrongfully identified as the founder of bitcoin now says that bitcoin users have given him the equivalent of $23,000 for all his trouble.
Dorian Satoshi Nakamoto appeared in a short YouTube video Tuesday, thanking users of the cryptocurrency who have given him money and supported him through the media firestorm that began earlier this year.
Nakamoto was the subject of an extensive Newsweek piece in which the magazine purported to identify the inventor of the mysterious currency that, according to some prospectors, is on track to becoming a legitimate part of the international economy.
The story would have been an incredible scoop appearing in Newsweek's first print issue since the magazine transferred to new ownership. That high profile return backfired, though, when Nakamoto denied during an interview with the associated Press that he had ever been involved with bitcoin.
"Good afternoon, bitcoin community," Nakamoto said in the video posted this week, holding an issue of the Newsweek cover story that has put him in the spotlight. "Thank you very much for this support through this ordeal that I'm still fighting."
The 64-year-old who has consistently maintained he has no interest in being a public figure appeared in the short video next to Andreas M. Antonopoulos, an online entrepreneur who starting a crowdfunding campaign to support Nakamoto last month. Less than 50 bitcoins, totaling more than $23,000, have already been raised on behalf of Nakamoto.
"I'm very thankful for you, all these people, in US, Europe and Asia and Africa and South America who supported me throughout," he said. "I want to hug you, this 2,000 of you, who donated. I'm very happy, each one gives me a tick in my heart."
The true founder of bitcoin is known only as "Satoshi Nakamoto," who is thought to have a personal bitcoin wallet currently worth hundreds of millions of dollars. Journalist Leah McGrath Goodman and Newsweek have not retracted their story, although they have updated it with comments from Nakamoto's legal representation denying that he was the true founder.
"I am not Satoshi Nakamoto," Dorian Nakamoto said in Tuesday's video. "My name is Dorian Satoshi Nakamoto and of course if I was the creator, I would never use my real name. So from that point of view, I'm sure you guys would know, that Satoshi Nakamoto is not me. But Leah thinks so, and Newsweek said so, but it's not true."
Newsweek's would-be scoop immediately incited fury from the bitcoin community, with advocates threatening Goodman's life and pledging to take revenge on Newsweek.
Whether Nakamoto plans to file suit against the magazine is not clear, although he announced days after first making headlines that he had hired a law firm and would work to clear his name.