​Drug users moving to buy narcotics online, says Global Drugs Survey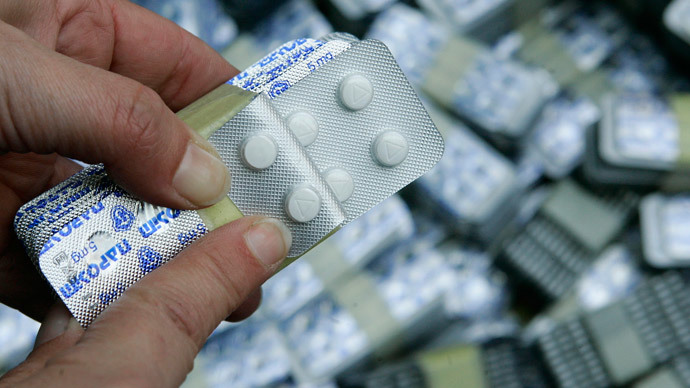 More drug users tend to buy both legal and illegal drugs over the Internet, including cannabis, LSD and MDMA, with US and Brazil topping the list of cannabis use, a new report by the Global Drugs Survey says.
About 60 percent of the respondents used illicit substances in 2013 and the most likely drugs to be bought online were cannabis MDMA, LSD and ketamine, reported the Guardian, a media partner of the survey which received at least 80,000 responses. A total of 43 countries participated in the project in November-December 2013, including the US, the UK, Australia, Germany, France, Belgium, The Netherlands and Spain.
According to the study, about 60 percent who were buying drugs online knew about the notorious Silk Road website, and 44 percent of these accessed the site, says Dr. Adam R Winstock, founder and director of the survey, as cited by the Guardian.
The famous drug-trafficking site was shut down on October 1, 2013, by the Federal Bureau of Investigation. Prosecutors allege that Silk Road was used by several thousand drug dealers and illicit vendors to distribute large amounts of drugs and other illegal goods to more than 100,000 buyers. The deals were made using a bitcoin-based payment system that enabled users to conceal their identities.
Meanwhile, of the 22 percent who had bought drugs online, 44 percent had first done it in 2012 or 2013, which shows a new trend, Winstock told the Guardian.
"The fact that 44 percent of respondents who had bought drugs online said they'd done it for the first time recently says to me there is growing recruitment," he said. "It is currently a minority way to get drugs, but it really mimics the growth in e-commerce – we buy things online because it is convenient, cheap, and there is a better product range."
Meanwhile, the US, along with Brazil and France, are considered countries with the highest consumption rate of cannabis, says the survey. About 70 percent of drug users in Brazil and the US take cannabis while France has 66 percent of cannabis users.
The US drug users who took part in the survey reported they were mostly affected after they were found in possession of cannabis. At least 25 percent of US users said cannabis interfered with their travelling, 20 percent said their work was affected by pot and at least 18 percent of US people said that their studies got worse due to cannabis.
The US also took the lead in those who seek treatment from MDMA while Germans seek medical help after taking cannabis more often than other country in the world.
According to the survey, at least a third of consumers between 18 and 24 admitted taking drugs. This showed a growing tendency as previous survey showed that only one-fifth of respondents aged 18- to 25-year-olds admitted taking drugs.
However, buying the drugs both from dealers and online from a criminal market "is a risky thing," Winstock says. The study investigated the risks connected with illegal purchase of cannabis, cocaine and MDMA. France, Germany and Switzerland (7-8 percent) rank the first in being exposed to some sort of violence when they are trying to buy cannabis, says GDS.
According to the survey, the significance of these findings for countries is "how reducing the criminal penalties for the possession of small amounts of drugs would impact upon people's drug using behaviors."
"Government drug policy should not be caught up in a polarized debate about legalization but instead should consider crafting a public health policy that optimizes the health and well-being of all its citizens," adds the survey.
Meanwhile, UN said that that making cannabis legal poses grave danger for the world. Despite global criticism, in December 2013 Uruguay legalized the sale and production of the drug.
Colorado became the first US state to legalize the recreational use of marijuana and to allow it to be sold in shops beginning 2014.
In the Netherlands, cannabis products are only sold openly in marijuana coffee shops. Though cannabis is technically illegal, the country decriminalized possession of less than five grams of the substance in 1976.
You can share this story on social media: