Owner of Silk Road website charged with attempted assassination of employee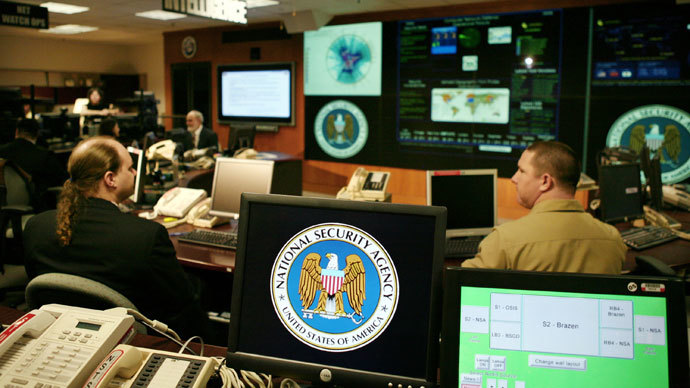 Only hours after a criminal complaint unearthed on Wednesday accused a California man of operating an online black market, an indictment unsealed in Maryland alleged that the same webmaster ordered the assassination of a former employee.
The unsealing of the indictment late Wednesday lent even more weirdness to an already bizarre account of events unraveled earlier that day through a federal complaint. It accused 29-year-old Ross William Ulbricht of San Francisco, CA of operating the Silk Road website, and in turn masterminding a criminal conspiracy that involved the mass buying and selling of illegal drugs and other contraband over the Internet.
Wednesday's indictment also indicated for the second time in under a day that Ulbricht had been under investigation regarding not one, but two attempted assassinations.
Earlier that day, security researcher Brian Krebs uncovered a sealed complaint signed by a federal  magistrate for the Southern District of New York Court. It accused Ulbricht of narcotics trafficking conspiracy, computer hacking conspiracy and money laundering conspiracy by way of his alleged involvement with the Silk Road website. According to the Federal Bureau of Investigation, Ulbricht used the website to facilitate the transfer of hundreds of kilograms of illegal drugs to over a hundred thousand buyers, laundering hundreds of millions of dollars in the process.
Silk Road "served as a sprawling black-market bazaar, where illegal drugs and other illicit goods and services have been regularly bought and sold by the site's users" using the encrypted, almost-anonymous digital currency Bitcoin, FBI Agent Christopher Tarbell testified in the complaint.
Authorities also indicated that through their surveillance of Ulbricht they believed he asked a Silk Road user to execute another customer for a fee of $300,000. The would-be victim, a Silk Road vendor operating under the name "FriendlyChemist" according to the complaint, threatened to release the identities of otherwise anonymous Silk Road clients if Ulbricht didn't pay him to keep quiet.
"In my eyes, FriendlyChemist is a liability and I wouldn't mind if he was executed," Ulbricht allegedly told Silk Road user "redandwhite" on March 26 of this year.
When FriendlyChemist threatened again to release the identities of Silk Road users, Ulbricht reportedly told redandwhite, "I would like to put a bounty on his head if it's not too much trouble for you."
When redandwhite said the price to execute a hit could be upwards of $300,000, the FBI claims Ulbricht wrote back contesting the cost as too high, adding, "Not long ago, I had a clean hit done for $80k. Are the prices you quoted the best you can do?"
Although redandwhite later sent images to Ulbricht purported to be of a slain FriendlyChemist, the FBI does not believe the murder occurred.
According to the indictment unsealed hours later, though, Ulbricht wasn't bluffing when he said he had ordered executions before. 
Indictment against Ulbricht:
An October-1 superseding indictment made public shortly after the complaint did its rounds on Wednesday and revealed that the US District Court for the District of Maryland charged Ulbricht this week with not just conspiracy regarding the buying and selling of contraband over Silk Road, but also for the attempted assassination of a Silk Road employee months earlier.
The FBI's claims reinforce the comments made about the killing of FriendlyChemist in March when Ulbricht referred to an earlier hit. Indeed, authorities say Ulbricht authorized the murder — or at least intended to — of a former staffer at Silk Road for a fraction of the $300,000 he spent on the second, likely botched murder.
Before Ulbricht became concerned that FriendlyChemist would post the identities of his clients, he was worried that a recently arrested Silk Road employee would reveal even more to the feds.
The indictment suggests that starting January 26, Ulbricht engaged in online discussions with an undercover FBI agent that he believed to be a hit-man. A Silk Road employee had recently been arrested by law enforcement and had stolen funds from the website's users, Ulbricht allegedly told the agent, and in response he wanted him "beat up, then forced to send the Bitcoins he stole back."
One day later, Ulbricht told the agent that the employee "was on the inside for a while, and now that he's been arrested, I'm afraid he'll give up info."
Ulbricht "never killed a man or had one killed before, but it is the right move in this case," the FBI claims he told the agent.
Days later, Ulbricht allegedly wired $40,000 from his bank account to one registered at a Capitol One branch in Washington, D.C. After he received photos from the undercover agent of a mock murder, he wired the remaining half of the bounty at the end of February.
"Ulbricht," writes the FBI, "did attempt to kill the employee, with intent to prevent the communication by the employee to a law enforcement officer of the United States of information relating to the commission and possible commission of a federal offense, to wit: narcotics conspiracy in violation of Title 21, United States Code, Section 846."
The FBI claims that, beginning in November 2011, it purchased drugs on more than 100  occasions from Silk Road vendors. The site, which generated an estimated $1.2 billion in sales while in operation, went offline this week after Ulbricht was arrested.

The original complaint against Ulbricht:
You can share this story on social media: