​Texas will not regulate virtual currencies like bitcoin as money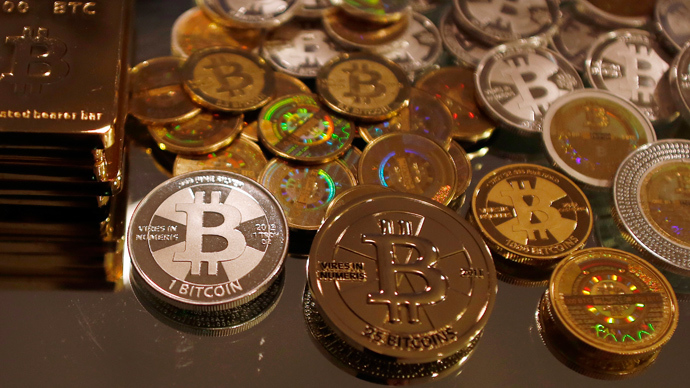 Texas banking regulators have established licensing and security rules for cryptocurrencies, like bitcoin, and their exchanges. Virtual currencies will not be treated as money, but Texans can use them to buy and sell goods and services free of regulation.
Texas Banking Commissioner Charles G. Cooper offered a regulatory guidance memo last week, which clarified that cryptocurrencies like Bitcoin, Litecoin, Peercoin, and Namecoin will not be considered sovereign currency, like legal tender backed by the government and central banks, in the state.
"At this point a cryptocurrency like Bitcoin is best viewed like a speculative investment, not as money," Cooper said in the memo. "However, as this innovative technology develops, the [Texas Department of Banking] will continue to evaluate whether the nature of cryptocurrencies and the potential harm to the public warrant additional action."
Virtual currency, Cooper wrote, "does not entitle its owner to anything, and creates no duties or obligations in a person who gives, sells, or transfers it. There is no entity that must honor the value of a cryptocurrency … The only way to convert a unit of cryptocurrency to sovereign currency is to find a willing buyer. Therefore cryptocurrencies as currently implemented cannot be considered money or monetary value under the [Texas] Money Services Act."
Therefore, the exchange of cryptocurrency between two parties for sovereign currency is not a money transaction, nor is the exchange of one cryptocurrency for another or the transfer of cryptocurrency by itself.
Cooper outlined that most virtual-currency exchanges – which convert dollars to cryptocurrency and vice versa – will be subject to state licensing rules for their money wiring services.
These businesses that conduct money transmissions will be required to have a minimum net worth of US$500,000. They must also submit to a third-party security audit of their computer systems.
A major bitcoin exchange, Mt. Gox, filed for bankruptcy in Japan and Dallas, Texas in recent months after the exchange's computer system was exposed to fraudulent transactions and technical failures.
Mt. Gox once claimed to host nearly 80 percent of all bitcoin transactions worldwide, and was the primary source cited for bitcoin prices. Its failure wiped out about US$450 million worth of bitcoins.
Texas' Cooper called Bitcoin ATMs an intermediary between a buyer and seller.
"[It] is worth noting that at least some Bitcoin ATMs can be configured to conduct transactions only between the customer and the machine's operator, with no third parties involved," Cooper said. "If the machine never involves a third party, and only facilitates a sale or purchase of Bitcoins by the machine's operator directly with the customer, there is no money transmission because at no time is money received in exchange for a promise to make it available at a later time or different location."
Texas is the first US state to outline a regulatory policy for the $50-billion cryptocurrency market, according to Patrick Murck, general counsel for the Bitcoin Foundation.
"I don't know that any other state has actually come out and clarified how their statutes apply and how their rules apply to the Bitcoin businesses, so that's a positive thing," Murck told moneyandtech.com. "Texas is a big, important market, and the Texas Department of Banking is a thought leader for other states, so it's a very big deal, and frankly, I think they did a good job."
New York State regulators say they are also in the process of creating regulatory framework for virtual currencies.
Since December 31, 2013, bitcoin's value against the US dollar has plummeted by 38 percent - a more dramatic decline than copper, the Russian stock market, and the Argentine peso. The Mt. Gox implosion did not improve matters.
The US Internal Revenue Service has said that bitcoin would be regulated as property, not currency. Gina Sanchez, the founder of Chantico Global, told CNBC that the IRS' designation is a "terrible thing" for bitcoin and means the mysterious cryptocurrency will only continue to lose its market value.
"Bitcoin as a currency doesn't make any sense," she said. "You basically have a whole bunch of cyber geeks trying to tout themselves as a monetary authority. That's just not going to fly."
You can share this story on social media: