Brexit сhaos not enough? British Airways roasted as pilots' strike ruins 100,000 trips worldwide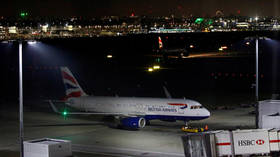 British Airways canceled nearly all its flights on Monday due to a massive strike action by pilots, raising the ire of a growing cohort of passengers that found themselves grounded and angry after being told not to go to airports.
The strike over pilots' wages was triggered by flight crew who belong to the British Airline Pilots' Association (Balpa). Pilots have gone on strike for 48 hours, forcing BA to cancel almost all of the airline's 1,700 flights from Heathrow and Gatwick on Monday and Tuesday, causing travel chaos for tens of thousands of passengers.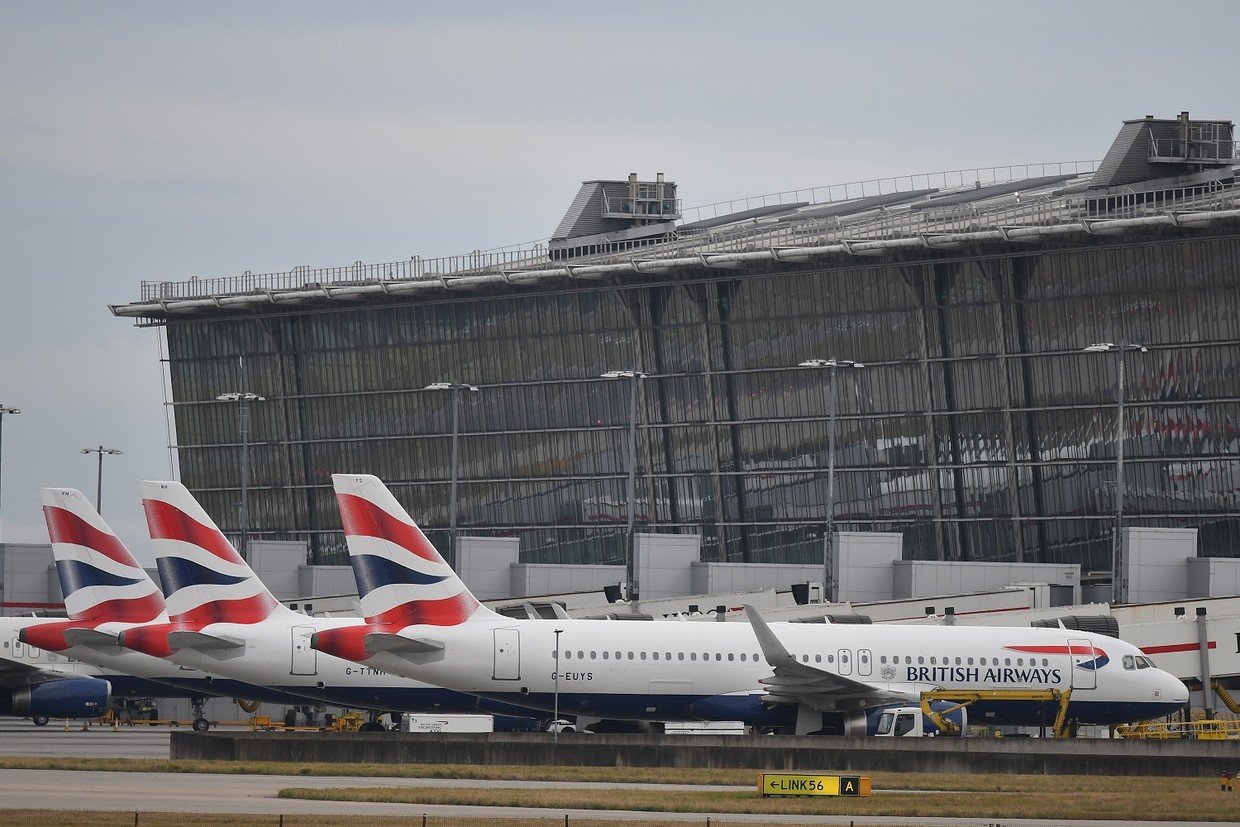 UK media are reporting that it's the "biggest" walkout of its flight crew in the airline's history.
Around 200,000 passengers have been dealt a severe travel headache with many desperately seeking alternative flights. Many check-in desks around the country were empty, with Heathrow Terminal 5, a main hub for BA, a ghost town, after the airline told passengers not to bother turning up for their flights.
The strike not only dramatically stalled BA's global operations but also ignited fury online, with flocks of passengers complaining about missed flights and lost money.
Am not entirely sure BA fully undstand the enormity of the traveller's plans ruined by this strike. I booked my flight in January for my annual September break. I have had to rebook a hotel and transportation at extra cost. An apology doesn't really cut it. Sort it out

— Mishlinka (@MishLinka) September 9, 2019
Many took to BA's official Twitter page to voice anger over the way the UK's flag carrier handled the situation, reminding the airline that a formal apology doesn't help.
My wife and I are on the BA flight Dubai to London on Thursday September 26th (departing Dubai at 09.20 and arriving London Heathrow at 14.15). PLEASE, PLEASE DO NOT CANCEL, we have not had a holiday in years and need to connect the following day to visit family.😟

— The Focus (@OnThe360) September 9, 2019
There was no shortage of angry netizens vowing to never fly British Airways again.
Officially THE worst airline for customer relations and service. Never fly BA again !

— Alexander paul brick (@apb2609) September 8, 2019
One person tweeted that they received a flight cancellation message just one hour before their scheduled departure from London City airport.
Downside of @British_Airways strike moving us to an @AmericanAir flight during the strikes tomorrow, their ridiculous additional fees to sit in an aisle seat. Even Ryanair wouldn't charge £80 for a seat!

— Jonathan Dadds (@jonathandadds) September 9, 2019
Others directed their anger at pilots who "get paid too much."
Average Pilot salary is £89,000, some earn £150,000. 90% off tickets fares for family. Some get 2 x business tickets free. One of the best packages in the airline industry. This strike is activist driven to force the collapse of BA, they should be jailed.

— James W Mitchell 🌍 (@rydercupmarshal) September 8, 2019
However, there were those who saw the funny side to the shutdown, with one person tweeting a video of a BA plane taking off from a UK airport and joking: "this must be one of their new #selfFly planes."
Despite pilots from abroad not being entitled to strike, BA cancelled more than 50 Sunday night intercontinental flights to Heathrow. The airline is set to lose up to £100m on the first two days of Balpa's planned strikes.
The messy strike comes several weeks after BA's online check-in system went down, leading to hundreds of flights being delayed and thousands of beleaguered travelers left stranded at UK airports. At the time, passengers called British Airways a "disaster company" and described its service as "disgusting."
Also on rt.com
Thousands stranded as BA cancels & delays hundreds of flights amid IT system failure
Think your friends would be interested? Share this story!
Subscribe to RT newsletter to get stories the mainstream media won't tell you.
You can share this story on social media: