Russian plot? Hammer wielding man tries to steal Magna Carta from Salisbury Cathedral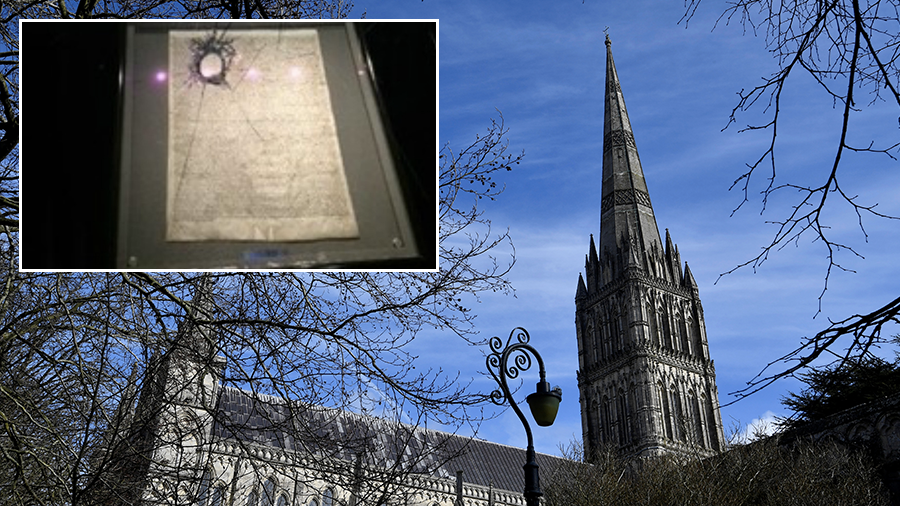 After a quiet few weeks Salisbury Cathedral has once again found itself in the headlines as a hammer wielding man has attempted to steal the Magna Carta. Cue a flood of mocking suggestions that Russian tourists are responsible.
The 45-year-old man is in police custody after he tried to steal the historic document by smashing its glass display box in the famous Cathedral at around 5pm on Thursday.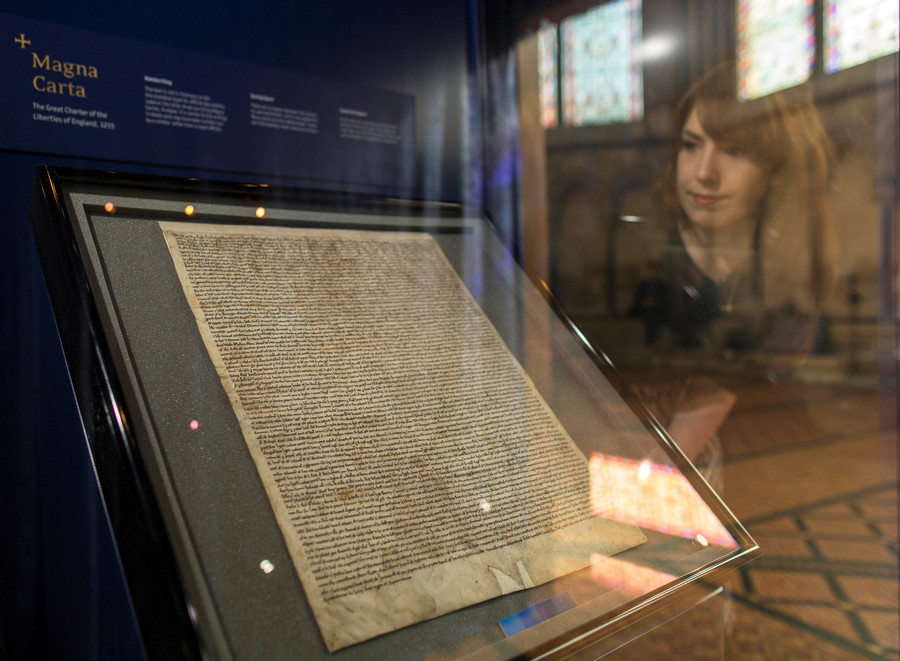 The cathedral has been the focus of a lot of international attention following the Skripal poisoning case, with the two suspects telling RT they were visiting the site because of its "famous 123 meter spire." Cue an outpouring of mirth online.
READ MORE: Petrov & Boshirov mocked on Twitter, but Salisbury's self-esteem the biggest victim
And yes, you guessed it, people are once again pointing the finger at Russia following the attempted theft.
Thief claims he is innocent and that he wasn't trying to steal the Magna Carta at all, and had merely travelled hundreds of miles to visit Salisbury Cathederal to see its 123-metre spire after being recommended it his Russian friend. #news#salisburyhttps://t.co/XT6NxkZuC4

— Strawberry_Jam (@Mefusen_Jam) October 26, 2018
The Magna Carta dates back to 1215, during the reign of King John of England. It is widely considered to be one of Britain's most influential legal documents and is a charter of rights of all British subjects.
Only four known copies of the document exist, with the version held at Salisbury considered by historians to be the best-preserved.
The unnamed man is being held on suspicion of attempted theft of the historic document. He is also likely to be charged with criminal damage and possession of an offensive weapon. The Magna Carta was not damaged, and no one was injured, in the incident.
Like this story? Share it with a friend!