'Absolutely disgusting': London museum blasted for hosting Saudi event amid Khashoggi disappearance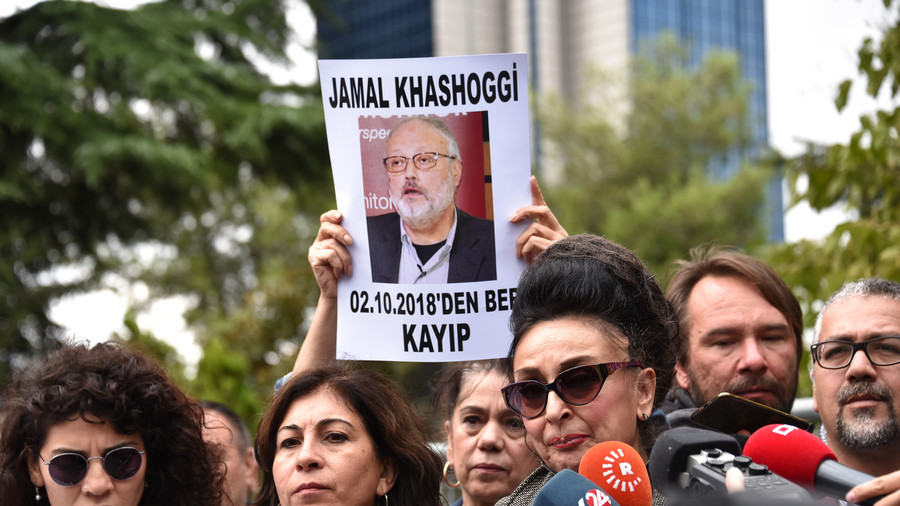 London's National History Museum has been blasted as "absolutely disgusting" after it emerged that it's due to host an event for the Saudi embassy despite Riyadh being accused of abducting and murdering a journalist in Turkey.
The museum has come under fire for the event, on Thursday night, aimed at celebrating 'Saudi Arabia Day' while the Middle Eastern country stands accused of the suspected killing of dissident journalist Jamal Khashoggi after he entered its embassy in Istanbul, Turkey, last week.
News of the museum hosting the event emerged when details were leaked to The Guardian's columnist Owen Jones.
Jones called for the event to be cancelled in light of Khashoggi's disappearance, as well as Saudi Arabia's bombing campaign in Yemen, where a three-year-old civil war has reduced the country to what the UN has branded the "world's worst humanitarian crisis."
The museum, however, defended the event and said it would not cancel it as commercial events are an "important source of external funding."
READ MORE: Rand Paul suggests cutting off military aid to Saudi Arabia until missing journalist is found
Campaign groups slammed the museum over the controversial event. Campaign Against Arms Trade (CAAT) representative Andrew Smith said Saudi Arabia has "contempt" for human rights and "events like this will undoubtedly be regarded as an endorsement."
"It's time for the Museum to take a stand," Smith added. Human rights organization Amnesty International also took a swipe at the museum saying it should be "extremely wary of allowing its facilities to be used in any way that might appear to dignify human rights violations."
The Bahrain Institute for Rights & Democracy (BIRD) said it had written to the museum to pressure it into canceling the event.
Its director Sayed Ahmed Alwadaei said hosting the event, just as Saudi Arabia is accused of being a culprit in the high-profile Khashoggi case, will "taint the museum's reputation."
READ MORE: Tanks from France, US bombs from Spain: Saudis 'empowered & enabled' by West to obliterate Yemen
"Conducting business as per usual with Saudi Arabia, in light of these shocking revelations, normalises their crimes and emboldens the Kingdom to continue its policy of repression and abuse. It is time to take a stand," he added.
Further negative criticism of the museum's decision poured in from all corners on Twitter.
Think your friends would be interested? Share this story!
You can share this story on social media: