BBC stonewalls ex-ambassador over Newsnight editor's links to Sergei Skripal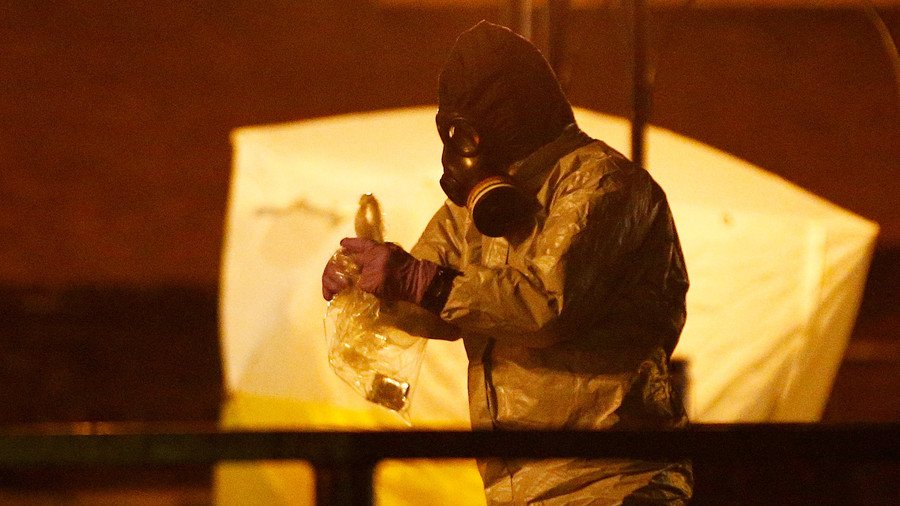 UK diplomat turned journalist, Craig Murray, has taken on the BBC over their Salisbury poisonings reporting, seeking answers over links between Newsnight's diplomatic editor Mark Urban, Sergei Skripal and his alleged MI6 handler.
Murray's queries followed a Freedom Of Information (FOI) request to the BBC from an individual named Kirsty Eccles. The request asked the corporation for answers over links between BBC2's Newsnight correspondent Mark Urban and Sergei Skripal – who was poisoned along with his daughter, Yulia, in April 2018.
In early July, Urban admitted that he had met with the ex-Russian double agent "a few times in 2017 while working on a book project." His revelation prompted Eccles' request, in which she asked: "Why did BBC Newsnight correspondent Mark Urban keep secret from the license payers that he had been having meetings with Sergei Skripal only last summer."
Yes, I met Sergei Skripal a few times in 2017 while working on a book project. He's a remarkable man with a dry sense of humour and a great resilience given all he's been through https://t.co/hfppMtFM0H

— Mark Urban (@MarkUrban01) July 4, 2018
In turn, the BBC refused to provide an answer, claiming that the information was "excluded from the Act because it is held for the purposes of 'journalism, art or literature.'"
The corporation's response prompted action by Murray, who has been reporting on the Skripal poisonings long after the story disappeared from the front pages. The former British ambassador to Uzbekistan emailed Urban directly, asking why the BBC journalist didn't divulge his meeting with Skripal earlier.
Murray proceeded to question Urban over his links with Pablo Miller, a MI6 officer who in the 1990s allegedly recruited Skripal, who was then a Russian military intelligence officer, to spy for Britain. Miller previously listed his employer on LinkedIn as Orbis Business Intelligence, the company run by Christopher Steele, another ex-MI6 agent, who compiled a dossier on US President Donald Trump alleging that Russian officers had compromising material on him.
Murray alleges that "You (Mark Urban) were an officer in the Royal Tank Regiment together with Skripal's MI6 handler, Pablo Miller." He asks if the two men have "maintained a friendship" and whether Miller was present when he met with Urban.
The blogger then asks Urban if he has any information regarding Miller and Skripal's potential role in compiling the Trump/Russia dossier.
The BBC's partial response, detailed on Murray's blog post of August 30, came from a publicist who detailed that the BBC knew about the Urban-Skripal meetings and that they were carried out for Urban's "research for his latest book on post-Cold War espionage."
Murray's other questions, including those which regarded Miller, Steele and the Trump dossier, were dismissed by the BBC again on the grounds of 'journalism.'
Urban is set to release his book, titled 'The Skripal Files: The Life and Near Death of a Russian Spy' on October 4. The blurb promises: "The explosive story of the poisoning of Sergei Skripal and the new spy war between the West and Russia, based on hours of exclusive interviews Skripal gave before his near-death with number one bestselling author Mark Urban, diplomatic and defense editor for BBC Newsnight."
If you like this story, share it with a friend!
You can share this story on social media: