Top manager falls to his death from iconic haunted Moscow building
Published time: 29 Aug, 2018 17:23
Edited time: 30 Aug, 2018 09:44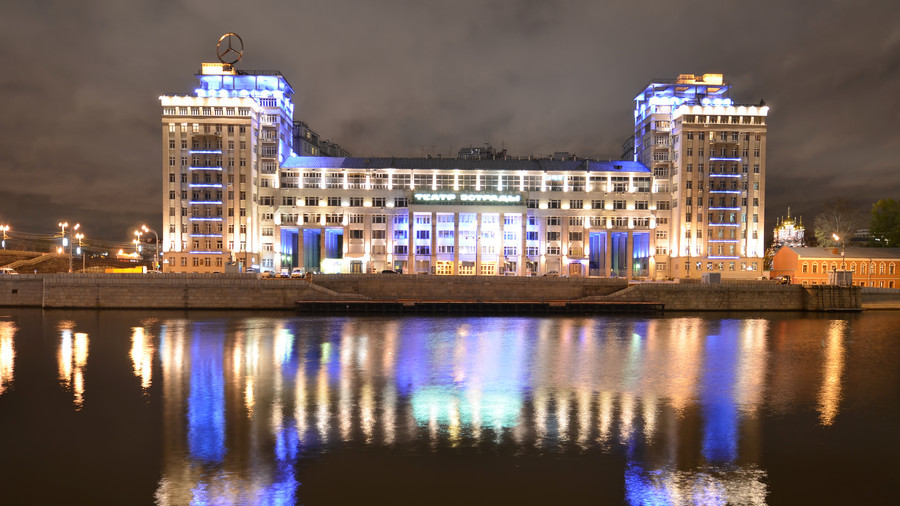 Mystery surrounds the death of the vice president of Russia's top steel producing company, who lost his life in a freak fall from the window of one of Moscow's most enigmatic and superstition-laden buildings.
Novolipetsk Steel (NLMK) said it was shocked and saddened by the death of one of its top managers, Bruno Charles De Cooman, who fell from the window of the iconic House on the Embankment, overlooking the Kremlin in Moscow.
De Cooman's friend told Mash Telegram channel that the Belgian businessman told him he needed to briefly go up to his ninth-floor apartment, and asked to wait for him downstairs.
A few minutes later, he fell from the window onto the pavement and died before paramedics could arrive.
Despite being a masterpiece of Soviet architecture, the House on the Embankment and the area where it stands has always had a dark reputation, linked to executions during the time of the Tsars and the activities of KGB agents after the revolution.
It's currently unclear what caused Wednesday's tragedy. NLMK declined to disclose any details until all the circumstances are established.
De Cooman, who obtained his doctorate at Cornell University, joined NLMK in 2017 as vice president for research and development, which was created by the company especially for him.
In the past, the area where the House on the Embankment would be built was called the Swamp by locals. It was known as a site of executions of criminals and a stronghold of violent gangs.
In the 17th century, prominent aristocrat Bersen Beklemishev ordered the construction of a palace on the Swamp, but was beheaded on the Tsar's order before it was complete. Deacon Averky Kirillov, who tried to finish Beklemishev's project, was also killed in an uprising.
The construction of the massive 'House of the Future' on the Moskva River bank started in 1927, with the first residents, including Joseph Stalin's children, his right-hand man Lavrentiy Beria, and other members of the Soviet elite, arriving four years later. It was rumored that the building was riddled with secret corridors, used by the KGB to spy on the inhabitants.
READ MORE: Chinese HNA Group chairman falls to his death after posing for photo in France
Superstitious people believe that the House on the Embankment is haunted, as many of its residents were executed, took their own life, or were sent to the Gulag in the late 1930s.
The current inhabitants of the apartments claim to hear screams, voices, and other unexplained sounds that prevent them from sleeping at night. There are also legends of ghosts, including those of spooky female figures in chains, seen in and around the building.
Another enigmatic resident of the House on the Embankment was Lev Fedotov, who, as a child, somehow predicted the key events of World War II in his diaries. However, some say that his writings were faked.
Think your friends would be interested? Share this story!