Jeremy Hunt appointed new Foreign Secretary after Boris Johnson quits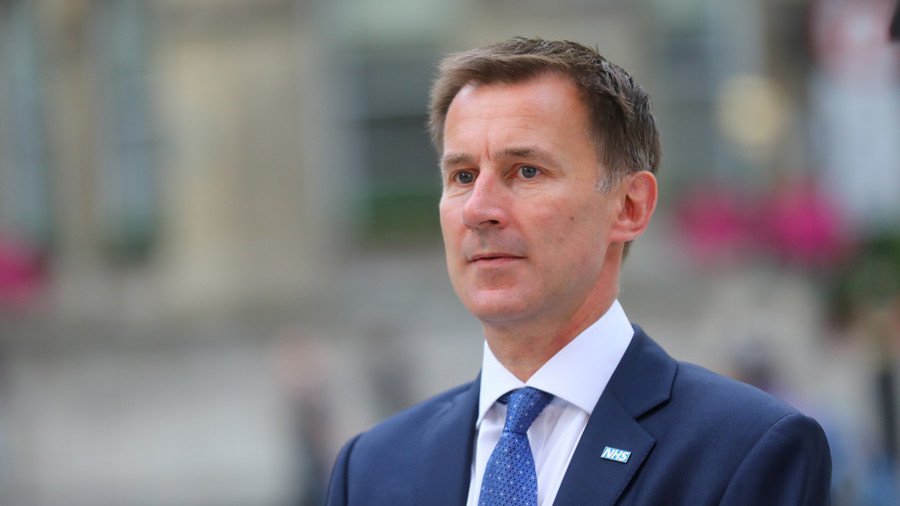 British PM Theresa May has appointed Jeremy Hunt as the new top diplomat, after Boris Johnson resigned citing May's "soft" Brexit deal with the European Union.
Hunt, 51, has served as Secretary of State for Health and Social Care since 2012. Prior to that he was Culture Secretary in the cabinet of David Cameron, and oversaw the London Olympics in 2012. He was first elected to Parliament in 2005, as MP for South West Surrey.
Hunt used to be an adherent Remainer, who vocally opposed the idea to leave the EU diring the Brexit referendum. As the years of negotiations passed, yielding no positive – if any – results, Hunt became a Brexit supporter, with Brussels' "arogance," as he've put it, playing the key role in his transformation.
While Hunt changed his initial views on Brexit, he seems to remain a bold supporter of Theresa May. Last month, he lashed out at businesses like Airbus, warning them against moving jobs out of the UK amid the EU leaving process. The major companies should instead rally behind the PM to help her get a good Brexit deal, he said.
The newly appointed official described his role as to "stand foursquare behind the prime minister," hinting that he would likely to carry on with Boris Johnson's trademark "blame the Russians" approach.
"I want to stop by and thank my predecessor, Boris Johnson, who has been one of the great driving forces of the British politics and as the Foreign Secretary, orchestrated an incredibly potent response to the attack on the Skripals in Salisbury," Hunt told the SkyNews.
As the cabinet minister in charge of the National Health Service (NHS), Hunt has seen a fair share of criticism over the years, from the 2016 junior doctors' strike to funding cuts and hospital closure, and even a public dispute with scientist Stephen Hawking.
The appointment has been met with some criticism on social media calling Hunt " the most hated man in the country."
Great. You've managed to get the most hated man in the country to represent us on the international stage. Great job May. Great Job.#JeremyHunt

— Femi (@Femi_Sorry) July 9, 2018
What price @Jeremy_Hunt 's opening gambit as foreign secretary is to sell the NHS to Donald Trump?

— Dr Phil Hammond (@drphilhammond) July 9, 2018
In May Hunt has been slammed as an "absolute joke" after he scuttled out of the Commons to avoid an Urgent Question on the Learning Disability Mortality Review. He was also investigated for a potential breach of anti-money laundering laws, after he failed to disclose a 50 percent stake in a firm that bought luxury apartments.
Matt Hancock, currently the culture secretary, would replace Hunt as the health secretary.
Like this story? Share it with a friend!
You can share this story on social media: