Jeremy Hunt under fire for ducking out during Urgent Question on disabilities (VIDEO)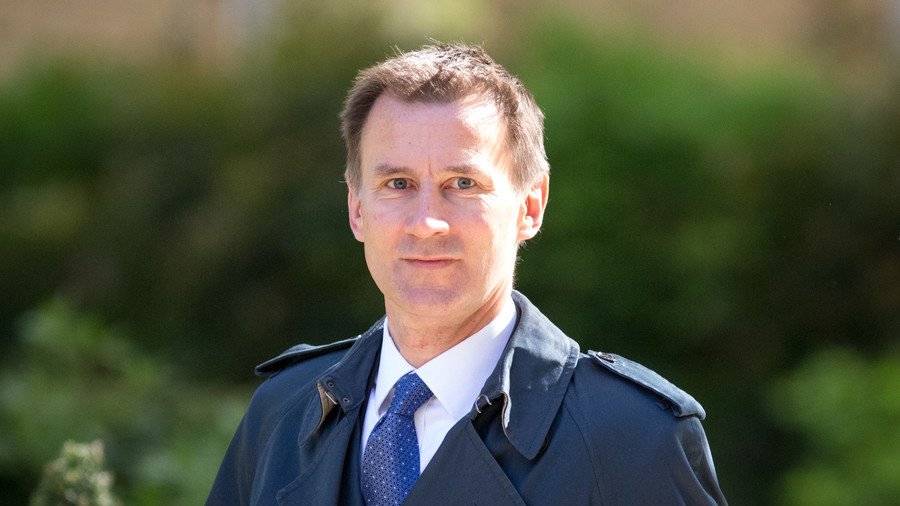 Health Secretary Jeremy Hunt has been slammed as an "absolute joke" after he scuttled out of the Commons to avoid an Urgent Question on the Learning Disability Mortality Review.
Labour MP Barbara Keeley, who asked the health secretary to make a statement on the review, tweeted: "Disgraceful that @Jeremy_Hunt ran out of the Chamber rather than answering my Urgent Question on the Learning Disability Mortality Review just now."
Footage from the Commons on Wednesday shows Hunt getting up as he hears his turn to speak. He visibly crouches down as he attempts to leave the house unseen.
Keeley is heard saying: "He's gone," when she calls for Hunt to answer her question but realizes he is no longer sitting on the frontbench opposite her.
The Learning Disability Mortality Review aims to bring to light any factors that may be associated to the death of a person with learning disabilities. The UQ came after an NHS investigation into the death of 13 people with learning disabilities found that failure to contribute adequate care contributed directly to their deaths.
If you like this story, share it with a friend!
You can share this story on social media: