'Even King of political eccentricity' has left: Russian FM spokesperson on Johnson's resignation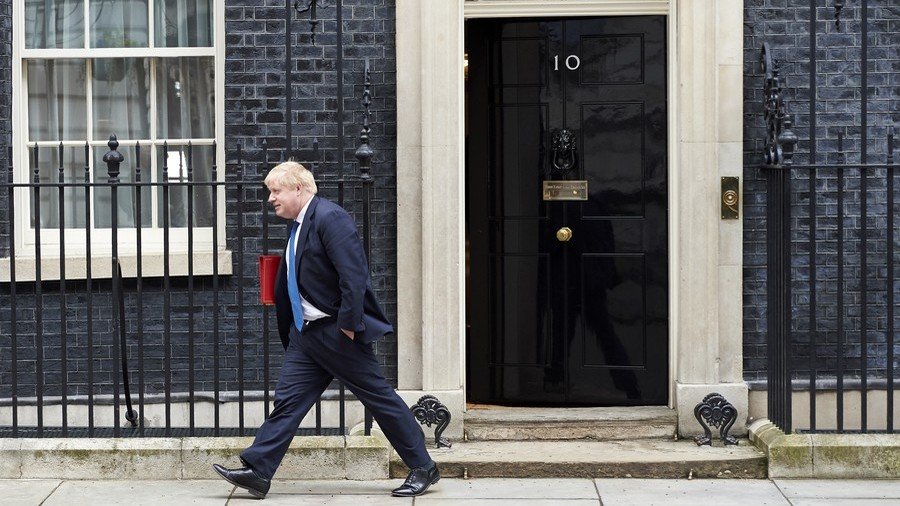 Boris Johnson's resignation as foreign secretary highlights that "dirty games" by the UK play out badly for Theresa May's government, Russian Foreign Ministry spokesperson said. Moscow, though, is skeptical things will change.
"Do you remember, we've warned this dirty multi-stage game will end badly for Theresa May's government?" Foreign Ministry spokeswoman Maria Zakharova said in a Facebook post."Here we go, even the King of the British political eccentricity did not want to stay in this holey dinghy."
Zakharova pointed at the resounding failures of Johnson's foreign policy, including the ongoing Skripal saga and the obsession with discovering of the dreaded "hand of Kremlin" in many issues.
The chain of resignations in the UK cabinet, which lost three of its ministers in 24 hours clearly signals only one thing – the unfolding political crisis in London, according to the diplomat."Things are covered with fog on Downing Street, while the outlines of the government crisis are peeking through it."
The departure of Boris Johnson is unlikely to fix the strained ties all at once, since they've sunk way too low over the past few months.
"London's course in relations with Russia is that aggressive and inertial, that one can hardly expect that one resignation, even of a foreign minister, can turn it other way," former Russian Ambassador in the US and now a senator, Sergey Kislyak said.
A similar opinion was expressed by the head of the State Duma's foreign relations committee, Leonid Slutsky. London's foreign policy is directed by PM May herself, he believes, and "a new head of the Foreign office would continue to follow the same way." The UK still can avoid a full-blown political crisis, the official argued, since "the resignation of one, yet key, minister cannot constitute a global government crisis."
May's cabinet has sustained heavy losses over the past 24 hours, believed to be caused by disagreements over her soft Brexit plan, which only vaguely resembles the initial roadmap to leave the European Union. Johnson's resignation was preceded by reports that he referred to defending May's plan as "polishing a turd." Johnson's decision followed the exit of Brexit Secretary David Davis and his deputy at the Department for Exiting the EU, Steve Baker.
Like this story? Share it with a friend!
You can share this story on social media: