Army orgy: British troops 'smuggle prostitute into barracks & film sordid sex romp'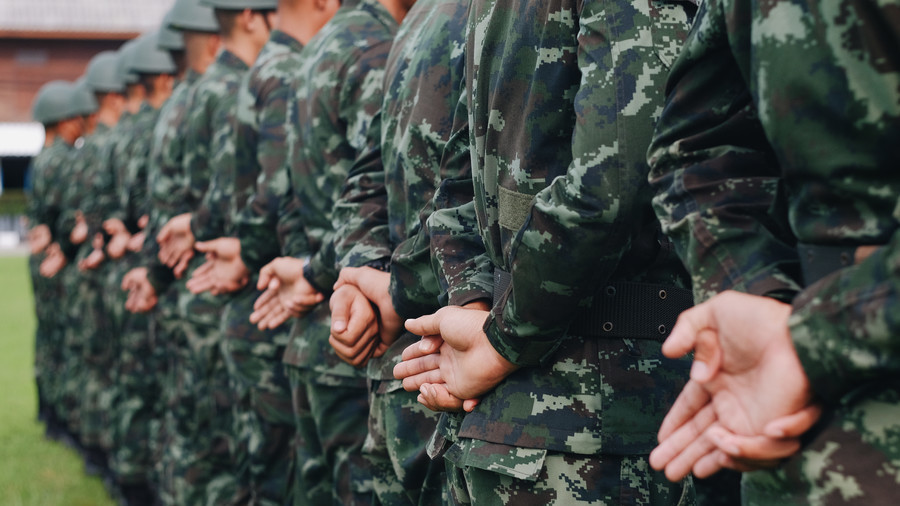 British Army soldiers are under investigation after being accused of smuggling a woman into their army barracks and filming themselves having sex with her. Video purporting to show the tryst has since been shared online.
READ MORE: US Army accused of domestic violence cover-up
Four soldiers from the Royal Scots Dragoon Guards based at Leuchars Station in Fife, eastern Scotland, could reportedly face severe penalties if found guilty of breaching army standards.
"We are aware of the video and the Army are investigating," a spokesperson for the Ministry of Defense told the Scottish Daily Record. "Any breach of the Army's values and standards is taken very seriously and action, up to and including dismissal, may be taken."
The Daily Record quotes a source as saying the woman is a prostitute hired by the men to have sex with them all for £200. The video is said to show two men having sex with the woman while another man performs a sex act on himself. The fourth man is seen filming the events as well as himself.
READ MORE: Media goes berserk over 'frontline prostitutes' considered by Aussie army captain to combat stress
"They smuggled her into the base and took her to quarters. The video is doing the rounds and somehow landed with their commanding officers, who have told them they're going to be charged," the source reportedly told the paper. RT has contacted the MoD for comment but has yet to receive a response.
The news comes on the same day as the queen, the brigade's official colonel-in-chief, is due to visit the base to present a new standard to the regiment, the oldest surviving cavalry regiment in the British Army.
Think your friends would be interested? Share this story!
You can share this story on social media: