Media goes berserk over 'frontline prostitutes' considered by Aussie army captain to combat stress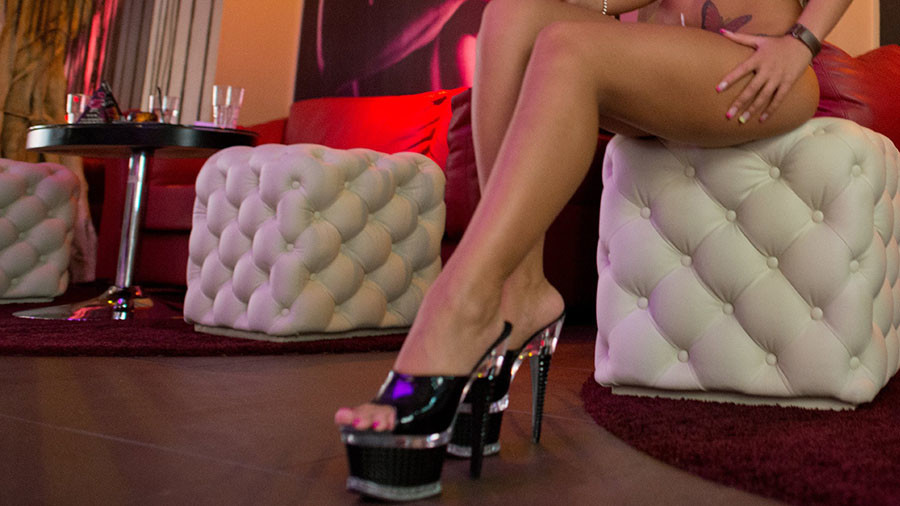 An Australian Army officer who researched the stress-relieving powers of sex workers for anxiety-ridden troops has left media outlets clutching their pearls. The proposal was featured on an official blog but was later removed.
In an article titled 'Sex And War – A Conversation Army Has to Have,' Captain Sally Williamson wrote that she wanted to "start a conversation" about "giving ADF [Australian Defense Force] members (both male and female) the opportunity to have consensual sex during a deployment on a warlike operation." She argued that "improved intimacy and sexual interaction can help combat veterans with PTSD recovery."
The article, which was posted to the Australian Army's official Land Power Forum blog before being removed, included 23 citations and explored the complicated and often distressing history of sex workers in modern war. Commenting on the prickly topic of sex in the military, Williamson noted that the ADF provides virtually no guidance on "sexual satisfaction through … means such as the use of sex toys, masturbation, and the use of prostitutes during rest and relief."
"I considered whether the Army could contract Australian male and female sex workers to service troops in forward operating bases and air bases," wrote Williamson. "However, after some research, I quickly realized there are too many moral, legal, practical, medical and logistical barriers for this concept to be entertained," she concluded.
Western media outlets quickly pounced on Williamson's blog post with clickbait headlines such as "Australian army captain says prostitutes should be allowed," "Army captain calls for prostitutes to visit soldiers on the front line to relieve stress," and "Australian army captain recommends soldiers should be visited on the front lines by PROSTITUTES to 'relieve stress.'"
According to the Daily Telegraph, an ADF spokesman said Williamson's article was "not intended for the Land Power Forum and does not reflect Defense policy."
"The Land Power Forum provides a discussion space for appropriately informed analysis, commentary, thoughts, and ideas among military practitioners, interested stakeholders and subject matter experts," the spokesman added. "Defense policy on conduct in the workplace has not changed."
Removed from the Land Power Forum on November 15, Williamson's article points out that Australian military chiefs were too "nervous" to talk about sex in the wake of a string of sexual scandals, but suggested that nevertheless a "conversation about sexual activism and regulation on deployment is worth having."
You can share this story on social media: