Deepcut barracks: rape, 'pimping' allegations emerge amid calls for inquiry into army recruit deaths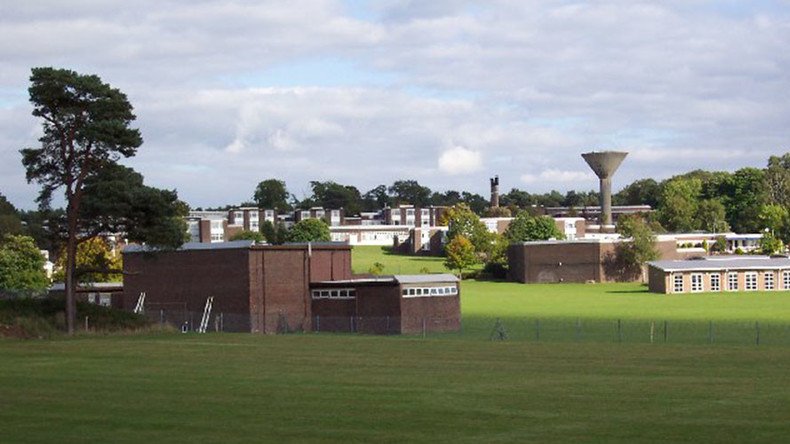 New allegations that recruits were raped and "pimped" out by officers have emerged as calls increase for a public inquiry into the army's notorious Deepcut training camp.
The new allegations center on the culture of the Surrey facility where the shooting deaths of four army recruits took place between 1995 and 2002. They emerged during a new inquest into the case.
On Saturday, an investigation by The Independent newspaper raised questions about a culture of rape, abuse and exploitation at the camp. It emerged that up to 60 complaints were made to local police by recruits in 1995 alone.
Lawyers acting for the family of Private Cheryl James told a pre-inquest hearing that she may have been sexually exploited by high-ranking soldiers entrusted with her care and raped the night before the 18-year-old was found dead with gunshot wounds to the head.
Her father, Des James, raised his long-held concerns to The Independent, telling the paper: "I believe there was a serious problem with the culture in that camp.
"I think there was a culture that breached regulations, a culture of drug use, alcohol bingeing, bullying and sexual intimidation. There was very little respect for individual recruits," he said.
The James family fought the military for 20 years to get a second inquest. The original proceedings lasted just one hour and, it is claimed, ignored key evidence.
"There is no evidence that was collected that could prove that the rifle that was found by the side of her was the rifle that killed her, and there was no evidence that, even if it was, she was the person who fired it," James said.
"We just want to know what happened to our daughter," he added.
Around 100 witnesses are said to be coming forward to give evidence to the ongoing inquest, the proceedings of which have being published in detail by investigative journalist Barry Keevins.
Speaking on behalf of the James family, Alison Foster QC said: "These are witnesses who were there at the time, who are complaining of sexual events being organized by others which Cheryl James was part of.
"There are unanswered questions remaining that Cheryl may have been sexually coerced or raped the night before her death. The new evidence gives a sinister new slant over the issue of sexual coercion.
"There is now a direct allegation that she was ordered to sleep with Witness A by someone higher up, who we are calling Witness B.
Foster said another witness, herself a former recruit, claimed that people were brought to watch James being raped.
Foster likened the culture at the camp to one of "pimping and prostitution."
"This is not fraternizing. This is not an illicit sexual relationship between two young people across the ranks.
"This is something quite different," Foster added.
On Sunday it was reported that a number of male recruits have also claimed they had been raped at the camp in the early 1990s.
An anonymous former counsellor from the region told the Independent that two men had told him they had made complaints.
"They had talked to the military police and had been told if you go on like this you will be court-martialled or thrown out," he said.
"They made formal complaints [to Surrey Police] and then at some stage it was decided that no action was going to be taken," he added.
You can share this story on social media: