Stop using armed teenagers to guard barracks, army told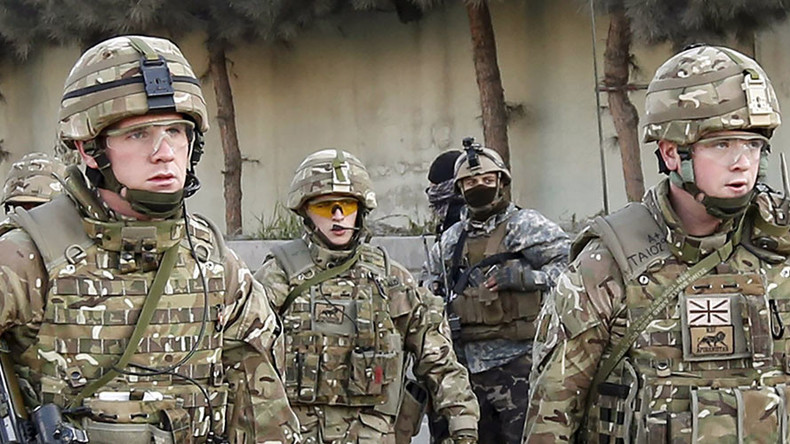 Teenagers in the military should no longer be used for armed guard duties at military bases, pressure group Forces Watch has told the Ministry of Defence (MoD).
The Forces Watch report, which opposes the military recruitment of minors, will be released Wednesday and has been timed to coincide with the third reading of the Armed Forces Bill in parliament.
The UK is the only country in NATO, on the UN Permanent Security Council and among European states that recruits adolescents.
Globally, Britain is one of around 20 nations to continue enlisting teens and finds itself in controversial company alongside countries like Iran and North Korea.
The call also comes just days after the MoD conceded it would not deliver documents relating to the controversial Deepcut deaths at the appointed deadline.
Between 1995 and 2002, four recruits, including 18-year-old Cheryl James, were found shot dead at the Deepcut training camp in Surrey amid claims of bullying and abuse.
All four were on guard duty at the time of their deaths and all but one were teenagers.
Under fire by families and their lawyers, the MoD said the sheer volume of documents pertaining to the case meant there would be a delay.
The fresh inquest, for which the families have campaigned, will now begin in February 2016.
In another high-profile case which has rocked the armed forces, two former corporals accused of raping military policewoman Anne-Marie Ellement have pleaded not guilty.
After a 2009 investigation the military's prosecuting authority decided there was insufficient evidence to pursue the case.
Ellement was found hanged in Bulford Barracks in 2011.
In 2014, a coroner at the second inquest into her death said the "lingering effects" of the alleged rape contributed to her death.