13 Fort Hood soldiers arrested in prostitution sting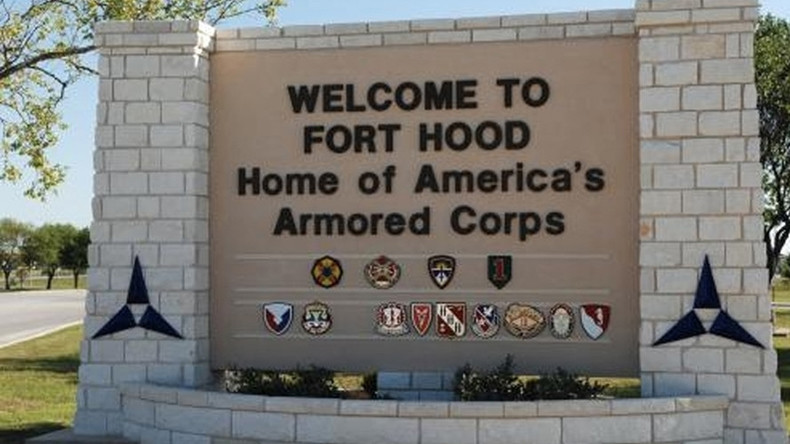 Some 13 US Army soldiers from Fort Hood, Texas have been arrested in a prostitution sting, officials said. They range in rank from private to major.
The personnel, who were all active duty, agreed to sex before they were detained. In total, 20 people were arrested in the sting, which went on for a number of weeks, KWTX reports.
The police sting used websites known for prostitution to place ads soliciting sex. In less than 20 minutes, the first contact was made, Sheriff Eddy Lange said, according to the Killeen Daily Herald. The suspects agreed to pay for sex acts largely through a series of text messages.
The agreed prices ranged from $60 to $200, depending on the sexual act and timeframe the suspects were looking for. A number of women responded to the ads, but none actually showed up, police said.
All of the men arrested face solicitation of prostitution charges, which are misdemeanors with punishment ranging from a fine to jail time. Two of the men arrested face felony charges.
One asked for sex with a person under 18 years of age, while another requested a "two-fer," which TJ Cruz of the Bell County Sheriff's Office explained means sex with both a minor and an older woman. It wasn't revealed whether these two men were soldiers.
Cruz also said one man who came to the hotel left both his wife and mother waiting in the car.
An undercover female officer posed as a prostitute and met the suspects at various hotels in Salado and Killeen. They were then arrested.
"The purpose of the operation is to crack down on sex trafficking and to identify and arrest individuals seeking sexual acts in exchange for an agreed-upon fee in Bell County," Cruz said.
"Our goal is to focus our efforts on sex buyers who are seeking to take advantage of sex trafficking victims. We are putting these predators on notice that our Bell County community will not tolerate their behavior."
"Allegations such as these are taken seriously as they run counter to Army values," said Fort Hood public affairs officer Tom Rheinlander. "As always, we are supportive of local authorities and will cooperate fully. Fort Hood will refrain from commenting further given that this is an ongoing investigation."
All soldiers have been released on bail. According to the Uniform Code of Military Justice, pandering and prostitution carries a maximum punishment of dishonorable discharge, Stars and Stripes reports.
"We're putting predators on notice," Lange said. "We'll be doing this on a regular basis. We want this area to be known as 'too hot'."
Located halfway between Austin and Waco, Fort Hood is the largest military base in the world by area, with more than 215,000 acres (87,000 hectares) and over 45,000 military personnel.
You can share this story on social media: