US Army accused of domestic violence cover-up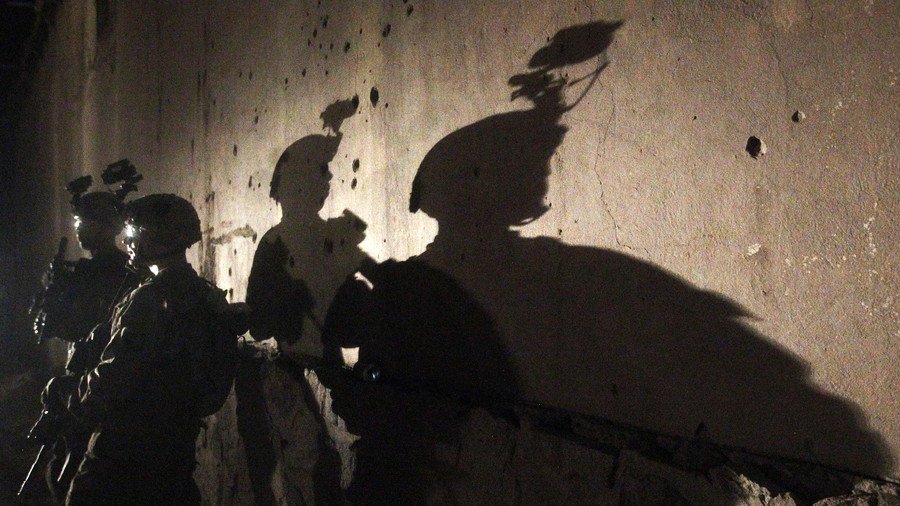 The US Army has swept allegations of domestic violence by a special forces sniper under the carpet, his wife told a Phoenix, Arizona TV station. Her husband is still serving, despite the army acknowledging her years of torment.
"My story is not unique. Other people are living the same life, and frozen in fear," said the woman identified only as 'Kimberly' in the KPHO-TV special report. Kimberly said the army was prioritising her husband's value as a combat asset over his threat to public safety.
"He's an asset to them with his skills. He's an investment. They put a large amount of time and money into his training," she said, insisting that she had "the obligation as a US citizen" to speak out.
Kimberly's husband is a sniper with the US Army's 7th Special Forces Group. He remains in the unit, bearing arms and training at army sniper schools around the country.
Kimberly says her husband choked her, abused her three young children and even killed the family dog.
"In some cases, I was left unconscious. [Strangulation] was his abuse of choice," Kimberly said. "I used to stop using my energy to fight back, and tried to conserve as much energy and as many breaths as I could."
It was the death of the household pet that persuaded Kimberly to take the children and leave months ago, while her husband was away on sniper training. They now live in a shelter in Arizona.
"She was like another child to me, and I knew we had to go," she said.
Officers at the Eglin Air Force Base in Florida investigated Kimberly's accusations and found evidence of physical and mental abuse. She was granted military and civil protection orders including a "no contact" clause, but her husband was not court-martialed. A special forces veteran interviewed for the program also said the case was not an isolated one.
"The unit seems to have a history of glossing over and ignoring these things," said Jack Murphy, who runs the SOFREP.com website. "It raises the question: If beating women doesn't get you a dishonorable discharge, what does?"
Murphy previously exposed a sex, drugs and blackmail scandal in the upper echelons of the Army Special Forces.
"I love the Army, but when you have situations like this, where women are being abused, you have to question the notion of brotherhood and what it really means," he said.
Following the shooting at the First Baptist Church in Sutherland Springs, Texas, last November, it was revealed that the attacker, Devin Patrick Kelley, had been discharged from the US Air Force for abusing his wife and child. The USAF failed to inform civilian law enforcement of his 2012 court-martial and 12-month jail sentence, however, so Kelley was allowed to buy a gun legally. He killed 26 people.
Like this story? Share it with a friend!
You can share this story on social media: