Jaguar threatens to axe 40,000 UK jobs if Tories choose hard Brexit
Published time: 5 Jul, 2018 11:29
Edited time: 6 Jul, 2018 10:29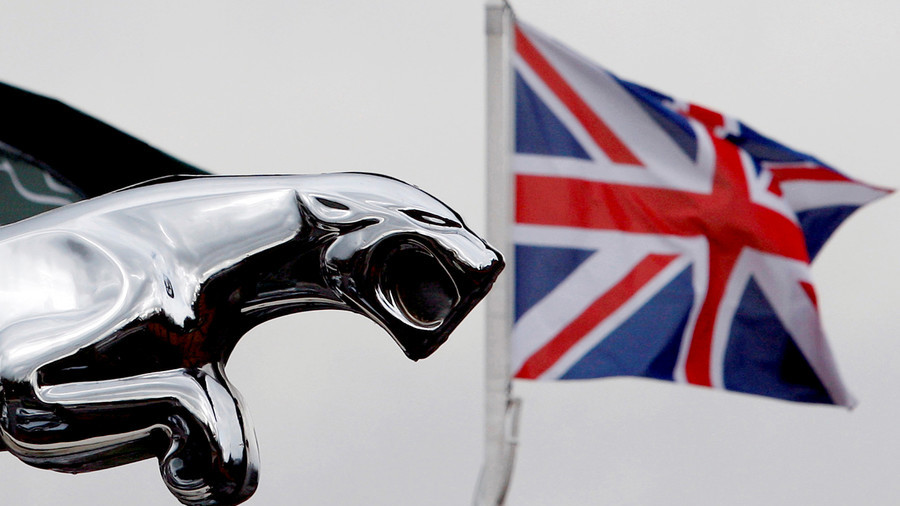 The futures of 40,000 employees at British car manufacturer Jaguar Land Rover (JLR) have been cast in doubt after the company warned it would consider closing down its UK operations in the event of a "hard Brexit."
The firm made the announcement ahead of Prime Minister Theresa May's crunch talks with cabinet ministers at her Chequers retreat on Friday to discuss the UK's Brexit deal with the European Union. JLR has spent around £50 billion in the UK in the past five years, and plans to invest a further £80 billion over a similar period. The firm now estimates that a bad Brexit deal would cost it around £1.2 billion in profit each year.
READ MORE: Tory cries of 'blackmail' as Rees-Mogg 'threatens' May over Brexit
In an interview with the Financial Times, JLR's Chief Executive Ralf Speth said that the uncertainty is wreaking havoc with the firm's future planning. "If I'm forced to go out because we don't have the right deal, then we have to close plants here in the UK and it will be very, very sad. This is hypothetical, and I hope it's an option we never have to go for," Speth said.
There is strong opposition within May's own cabinet to a "soft Brexit" – a move which would see the UK stay in the single market or customs union on the condition that it adheres to the EU's immigration rules. Some ministers have said they would prefer to see a "hard Brexit," the UK leaving the EU without any agreement on their trading relationship, rather than compromise on its immigration stance.
In an interview with the BBC Thursday, Conservative politician Owen Paterson attempted to downplay JLR's warning by saying the firm will be "better off if the government delivers" what May has promised on Brexit. "If we do leave the customs union, JLR will have access to cheaper parts and components all around the world and European suppliers will be forced to compete or they will lose JLR's business," he said.
The uncertainty has led a number of major companies to sound warnings in recent times. In March, aeronautics firm Airbus said it would consider its position in Britain if it did not receive some clarity on Britain's trading relationship with the EU. Airbus employs around 15,000 people in the country. "Put simply, a no-deal scenario directly threatens Airbus' future in the UK," Airbus Chief Operating Officer Tom Williams told the BBC's Today program.
Jürgen Maier, the UK chief executive of telecommunications company Siemens, last week condemned British Foreign Secretary Boris Johnson's call for a "full British Brexit," saying his intervention was "incredibly unhelpful."
READ MORE: Leaked pic reportedly shows Nigel Farage delighted at Brexit night pound collapse
"I think the realities are setting in and I think it is time to get away from slogans, 'full British Brexit', 'going into combat with Europe,'" he told the BBC on the same day 100,000 people marched through London in support of a referendum on the terms of Brexit.
"It's all incredibly unhelpful and what we need to do now is to get closer with our European partners and work out what a realistic, pragmatic Brexit is that works for both sides, the EU and ourselves," Maier added.
Think your friends would be interested? Share this story!