Ministers prepare for Queen's death in 'unprecedented' exercise – reports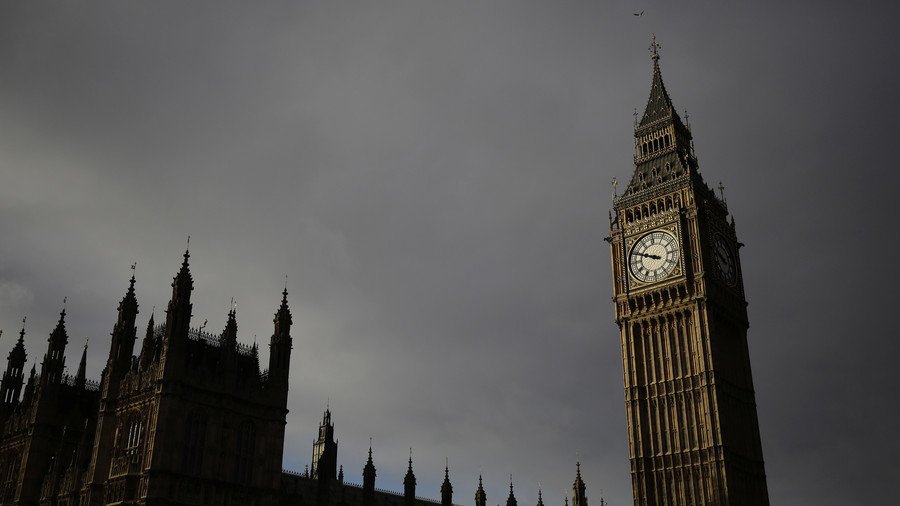 UK ministers took part in a secret exercise to prepare for the aftermath of the Queen's death, according to a report by the Sunday Times. The scale of the high-level gathering was dubbed "unprecedented."
Thursday's meeting was chaired by UK Prime Minister Theresa May's deputy David Lidington, and was attended by Home Secretary Sajid Javid, Leader of the House of Commons Andrea Leadsom, and Scottish Secretary David Mundell, the paper reported. The exercise took place in the same Cabinet Office room where the Cobra emergency committee meets and political aides were banned in an effort to prevent any leaks.
Plans for the 92-year-old Queen's death have long been in place, and are referred to as 'London Bridge'. However, the scale of this week's exercise along with the ministers' attendance has been described as "unprecedented."
"This is the first time different ministers have come together in one room," an unnamed Whitehall source told the Times. "Previously it has only been officials."
The exercise, called 'Castle Dove', focused on plans for the day after the Queen's death, known as 'D+1', and the planned 10 days of mourning that would follow the monarch's passing.
Plans are in place for 600 members of the privy council to gather at Buckingham Palace to set in motion the new king's accession to the throne. The Queen's eldest son Prince Charles is next in line for the crown, with his son William to take his place after his death. New currency with the new king's face on it would begin to circulate.
The exercise took place on the same day that the Queen cancelled an appearance at St Paul's cathedral because she was feeling "under the weather," a statement from the palace said. The Times reports the Castle Dove exercise was not carried out because of any particular concerns about her health. Queen Elizabeth has been head of the monarchy for 65 years, making her the longest serving British monarch.
When the Queen dies, the prime minister will be informed, and civil servants will use secure lines to spread the message using the code phrase, "London Bridge is down," the Guardian revealed last March. However, because the code word has been revealed, a new one is likely in place.
Countries which still have the Queen as their head of state, such as Australia and the Bahamas, will be informed, followed by the 36 Commonwealth nations where the Queen is symbolic figurehead.
Like this story? Share it with a friend!
You can share this story on social media: