Sex robot 'try before you buy' firm fined for not having license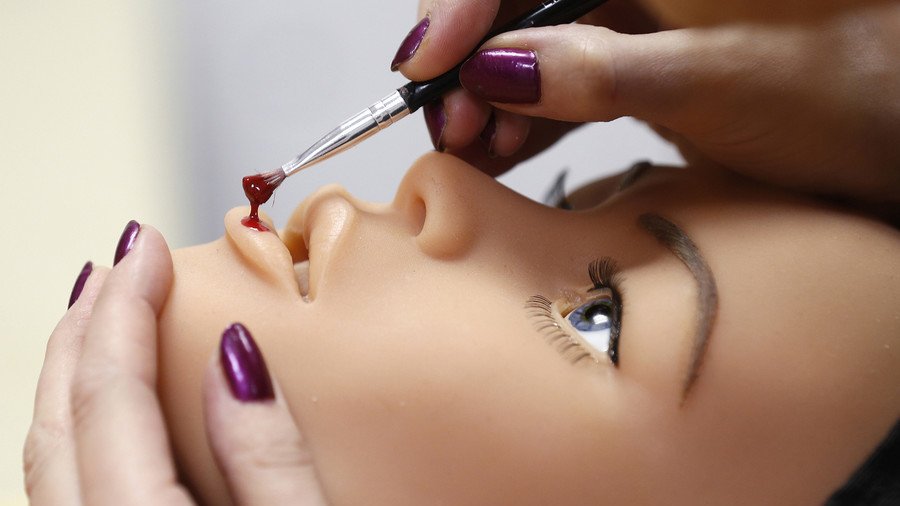 A sex robot firm offering a "first hand experience" of its dolls has been fined for having a bed on its premises. Authorities said the penalty was given as the company failed to obtain the required license.
Under the "try before you buy" scheme, potential customers could spend £50 a pop testing out the £2,000 doll, using a bedroom located at the company's Gateshead factory.
LD Europe Ltd, trading as the more titillating-sounding Lovedoll UK, came under scrutiny earlier this year, after Gateshead Council opened an investigation as to whether the company's scheme warranted the possession of a sex establishment license.
The license covers business selling sex toys, books or videos, venues where explicit films are shown to members of the public, and those where sexual entertainment such as pole dancing and strip shows take place. Inspectors visited the factory in January after receiving a tip that a "sex doll brothel" was being run from the premises in Felling, and were taken to a showroom and a "try before you buy" bedroom.
Deeming that the company's owner Graeme Tulip did indeed need the required license to continue offering the scheme, which had neither been sought nor granted, Tulip was fined £10,000 at Gateshead Magistrates' Court.
READ MORE: Man opens sex-doll brothel in sleepy Scotland village
Neither Tulip, nor his legal representation, were present at the verdict.
The judgement comes as the ongoing debate around the legality of sex robots and their effect on people's health continues both in the US and UK. Earlier this month, the US House of Representatives passed the Curbing Realistic Exploitative Electronic Pedophilic Robots (CREEPER) Act, banning the importation and transportation of child sex dolls.
READ More: Sex robots will soon be able to reject raunchy romps with humans (VIDEO)
Often labeled as 'mannequins' or 'models,' such dolls could be found on Chinese equivalent of online marketplace EBay, AliExpress, where they are on sale from as little as $100 dollars, with prices running into thousands of dollars. Scientists in the UK, meanwhile, have advocated the gathering of "robust research" into sexual intercourse with robots, and the health implications they may have on users.
The report published earlier in June on the implications of sex robots on people's health said that neither of the arguments for or against the use of sex robots are based on any real research, and no "primary data relating to health aspects of the use of sex robots" has been produced. But it did warn that the budding sex-robot industry may actually do more harm than good if the machines are used in the "treatment" of various sex-related issues.
Think your friends would be interested? Share this story!
You can share this story on social media: