Punters flock to newly-opened sex doll brothel in London amid legal gray area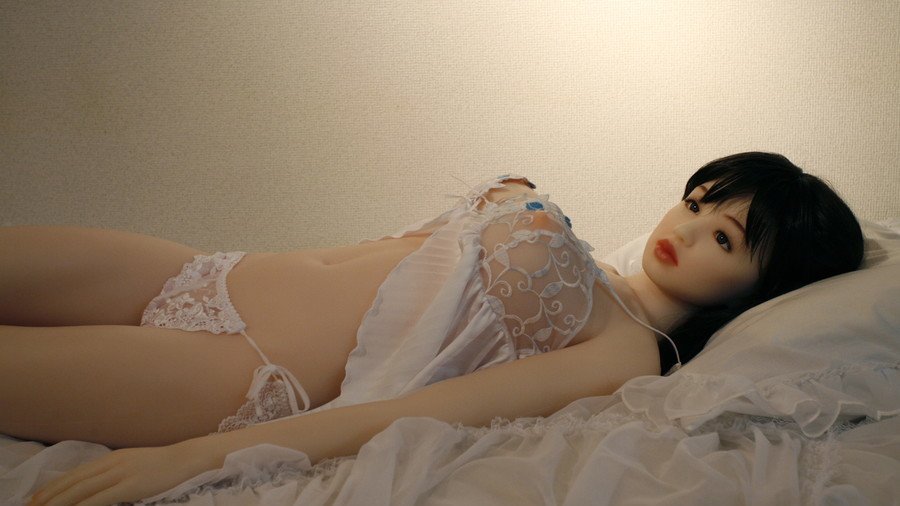 A "revolutionary" erotic experience is being offered in London and, according to punters, it's getting harder to snag a spot with a sex doll. Even on International Women's Day, people are lining up at an all-doll brothel.
Three usable holes and a hairless vagina, as well as huge breasts and the inability to protest rough sex. That's how a new sex-doll brothel is advertising its "women" in Greenwich. The parlor is offering men and women the chance to rent and have sex with their range of dolls.
But it may not last long, as a local council hurriedly investigates whether or not such venues need a license. Brothels are illegal in the UK, though in this case the workers are dolls and so the nation has hit a gray area in the law.
READ MORE: Man opens sex-doll brothel in sleepy Scotland village
Lovedoll UK in Gateshead was offering "try before you buy" sex with dolls for £50 (US$69.40), before selling them for £2,000. The owner, Graham, was then investigated over whether or not he needs a license.
Such a license covers premises selling sex toys, books or videos, venues where explicit films are shown to members of the public, and those where sexual entertainment such as pole dancing and strip shows take place.
Gateshead Council said it was investigating whether a sex establishment license is required. The result will set a precedent for the rest of the nation. Until then, the brothels are becoming more popular with one even opening in a sleepy Scottish town.
The Dolly Parlour advertises services from Brittney and Jenny, who according to the site can be dressed to "fulfil your fantasies with no limits." Jenny is advertised as "one of our more popular dolls" standing at 5'4" (165cm).
"[Jenny] is the perfect choice if you're looking for someone a bit more naughty. That said, we use the term loosely as she also boasts ample D-cup breasts which she loves having teased and caressed time and time again… Jenny has 3 usable holes," the advert states.
The dolls are described as if they have personalities by the Dolly Parlour. Brittney is the "naughty" one of the pair.
"Brittney is 5'2" petite she has DD-cup breasts, a tiny waist, while her curvy bottom is designed to stared at… for a very long time! You can also get her into all kinds of positions – exactly what you need for a long session! Hairless vagina, tight anus and pillow-like lips make it romantic, kinky or rough she doesn't mind being naughty," the ad states.
The sex service offers men the chance to have sex with "the girl you've always wanted"… and apparently it's working. Customers have said they found it impossible to get a slot on a Friday evening and even securing a lunch visit was tough.
READ MORE: UK's first sex doll brothel forced to shut down & now it's giving away latex lovers for free
The sessions are marketed as an "unforgettable experience." The Dolly Parlour claims to be offering a "revolutionary" service, although it is not the first sex doll service in the UK.
"It will range from people who have social problems, potentially anxiety problems, and these dolls can be a really great help for the people who would otherwise not be able to get into relationships and grow and develop and get into that next stage of life," said Lovedoll UK's Graham, aged 40.
"That would range all the way up to successful businessmen who rock up in brand new Audis, paying cash. [For them] it's a little bit extra. Maybe they're between relationships and using it as a sex toy rather than anything more emotional."
The owner said he was "helping adults who might struggle with physical and emotional relationships."
Like this story? Share it with a friend!
You can share this story on social media: