Labour's 'TERF' war: Mass walkout threats over transgender acceptance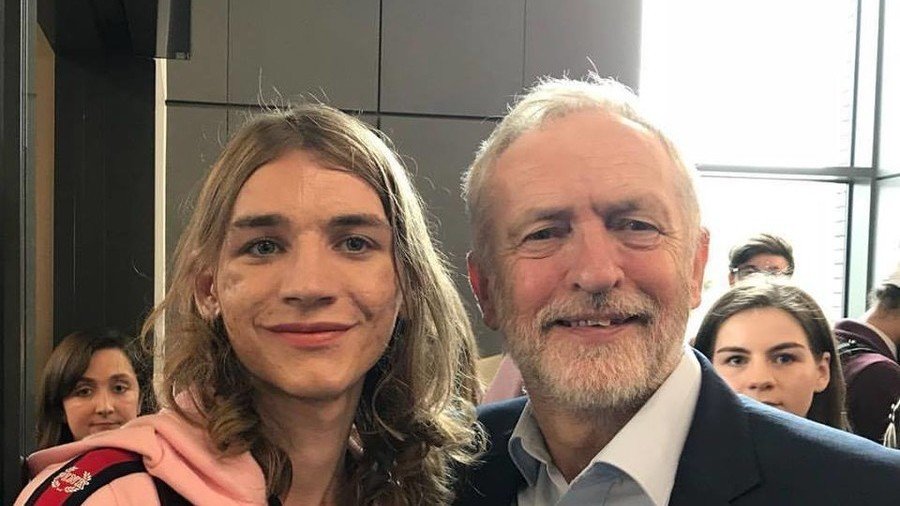 A radical feminist group in Labour is threatening to leave, after the party announced it would be backing trans people standing on women-only shortlists. The policy looks set to ignite larger divisions over gender recognition.
The UK Labour Party has been papering over an internal rupture over whether or not transgender people can stand for selection. There are no candidates at present, but a group of radical feminists – so-called Trans Exclusionary Radical Feminists (TERFs) – want the policy scrapped before it happens.
The group's demands received a blow today. The equality subcommittee of Labour's ruling National Executive Committee is planning to officially back a statement to rebuffed their demands.
The NEC is going further, reports say, and is likely to insist the party stamps out "transphobia and the abuse of members based on their trans identity will not be tolerated in the Labour Party." A copy of the statement, leaked ahead of the meeting to HuffPost, said "the Labour Party continues to have an inclusive definition of women," and explicitly affirms that "All Women Shortlists and women's reserved places are open to self-defining women."
Labour has been locked in a brutal battle between TERFs and trans members. One young trans activist was repeatedly abused online by people from within the party when she took a role within her local constituency in Kent.
Lily Madigan, the first ever elected women's officer, was subjected to online hate, including ridicule and claims she was not fit for the role.
The decision by the NEC's committee has provoked anger among some sections of the party. The news has led to threats of mass resignations from anti-transgender campaigners.
In a public post on Mumsnet, activist Jennifer James wrote: "The secret squirrel beardy bro Momentum careerists [have] been showing true colours. Bros don't care about trans rights… they just want to use trans ppl as a human shield for sexism and abuse cos we won't do as they say."
A formal statement on behalf of her crowdfunding campaign later added: "Our solicitors have, today, sent our pre-action protocol and submissions letter to the Labour Party in respect of the definition of 'woman' for protected positions and all-women shortlists.
"Our solicitors are Bhogal Partners, and through them we have instructed Amanda Jones of Counsel, who is a tenant at Great James Street Chambers in London. The letter was drafted by Miss Jones after consultation with the solicitors and on instructions. We hope that the Labour Party will take our letter and concerns seriously, and consider the points raised in it carefully."
James is currently suspended from the Labour Party over allegations of transphobic and abusive conduct. Group 'Mayday4Women' is planning a mass resignation of Labour members from the party to protest the decision, timed for International Women's Day on Thursday.
It said: "WOMEN! Stop resigning individually from @labour – we keep receiving copies of resignation emails from women leaving over Self-ID. Rather than do it individually let's coordinate together and make it something mass that can get press coverage. Get in touch if you're up for it." The statement on transgender acceptance will now head to the full NEC for approval.
If you like this story, share it with a friend!
You can share this story on social media: