UK investigation into Russian ex-spy Skripal illness must respond to evidence not rumor – home sec.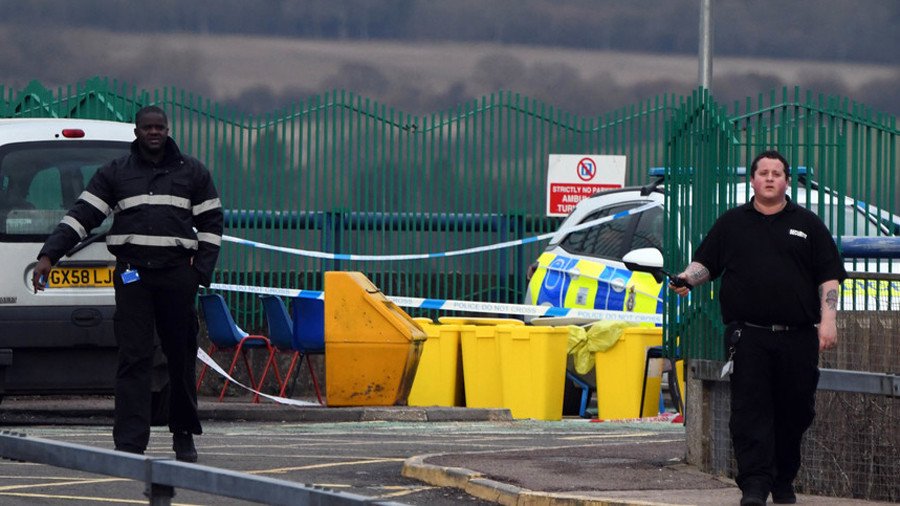 The investigation into what made Russian ex-double agent Sergei Skripal ill "has to respond to evidence not rumor," says Britain's Interior Minister Amber Rudd. She believes the investigation is likely to be lengthy.
Rudd added that authorities now know more about the substance affecting Skripal and his daughter. Police will make a further statement later on Wednesday, she said.
Skripal, 66, and his daughter Yulia, 33, were found slumped on a shopping center bench in Salisbury, Wiltshire, on Sunday. UK counterterrorism police are currently trying to establish what harmed the pair, who remain in a critical but stable condition.
"We do know more about the substance and the police will be making a further statement this afternoon in order to share some of that. We must let the police carry on their work," Rudd told the BBC.
When asked whether the Russian state was involved in Skripal's illness, Rudd said: "I'm not going to comment … about that, because I do believe the police need to get on with their investigation." She would not be drawn on whether or not Skripal is a British citizen.
"This is likely to be a lengthy investigation. We need to make sure we respond to evidence, not rumor," she added.
Rudd's comments came after she chaired an emergency meeting of the government's crisis team, COBRA. Senior ministers and officials received a briefing from counterterrorism police, who took on the investigation yesterday amid "unusual" circumstances.
The Counter Terrorism unit was brought in yesterday afternoon to deal with the investigation, although police have stressed the situation is not currently being treated as an act of terrorism. The substance that Skripal and his daughter were exposed to has still not been identified.
Although Number 10 has so far avoided commenting on the ongoing investigation, Prime Minister Theresa May is expected to make a statement to the House of Commons this afternoon as part of her session at the dispatch box during PMQs.
The British mainstream media has been quick to point the finger at the Russian government, despite a lack of any official information or evidence.
Kremlin spokesperson Dmitry Peskov described Skripal's situation as "tragic," but said the Russian government could not comment because it does not have any information. He reacted to the Western media's linking of Russia to the deed, however, saying: "It didn't take them long."
Skripal worked as a double agent for the UK intelligence agency MI6 and was jailed in Russia in 2006 for spying for Britain, having passed on the names of undercover Russian intelligence agents. He was part of a "spy swap" in which Russia released four spies in exchange for 10 Russian agents.
If you like this story, share it with a friend!
You can share this story on social media: