Child sex robots ban approved by US House amid nationwide crackdown on pedophiles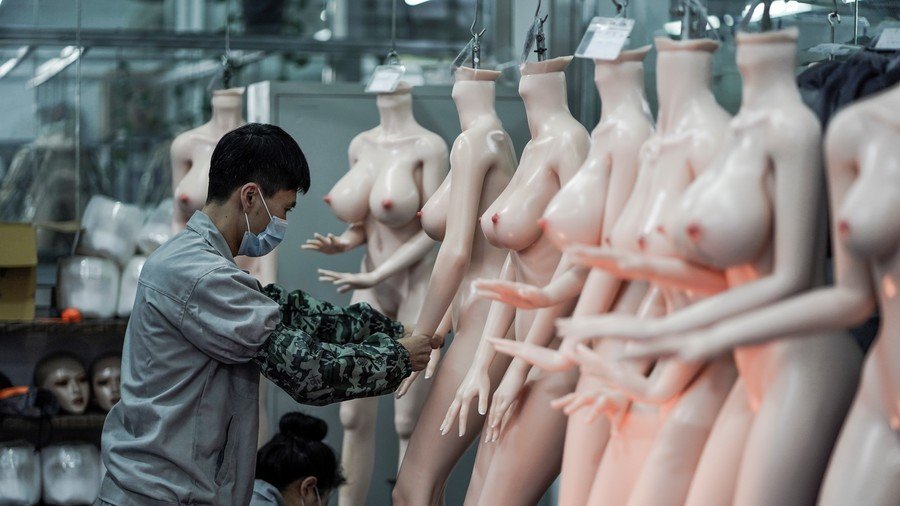 The US House of Representatives has approved a ban on importation and sale of child sex robots. The proposal says pedophiles can buy lifelike dolls which resemble children as young as three-years-old.
The bipartisan Curbing Realistic Exploitative Electronic Pedophilic Robots (CREEPER) Act will ban the importation and transportation of child sex dolls. Pedophiles buy and sell the lifelike silicone dolls, which resemble children as young as three years old, through online websites and marketplaces.
"Right now, a few clicks on a computer can allow a predator to order a vile child sex doll... Once an abuser tires of practicing on a doll, it's a small step to move on to a child," Congressman Dan Donovan who proposed the legislation, said.
The bill, dubbed the CREEPER Act, was passed by the House on Wednesday and is yet to be approved by the Senate. The dolls, usually imported from China, Japan, or Hong Kong, are anatomically correct and may have interchangeable wigs and lifelike facial expressions, including sadness and fear.
There are currently no laws in the US prohibiting the distribution of such sex dolls which are often labeled as 'mannequins' or 'models' to avoid their detection in the mail.
On AliExpress, a Chinese marketplace similar to Ebay, the dolls are on sale from as little as $100 dollars, with prices running into thousands of dollars. The manufacturers describe them as "pretty," "innocent," and "natural and cute." Their height and weight vary from that of a three-year-old to a nine-year-old child, and they are sculpted from 'cyberskin' - a silicone material that feels eerily similar to human skin.
The legislation submitted to the House in December 2017 states that physical features, and the ''personalities'' of the robots "can resemble actual children." The user can learn how to overcome resistance and subdue the victim by raping the robot.
"For users and children exposed to their use, the dolls and robots normalize submissiveness and normalize sex between adults and minors," the statement concludes.
READ MORE: Scientists want 'robust research' into sex with robots, as they find 'no evidence' it's healthy
The legislation has already received support from a number of groups, including Safe Horizon, Stop Abuse Campaign and Campaign Against Sex Robots. A petition on change.org calling for the child sex dolls ban has already received over 166,000 signatures so far.
The text insists that child sex dolls can "normalize a pedophile's behaviors, emboldening them to harm children, as is often the case with those who view child pornography".
One day before Congress voted on the CREEPER Act, the Department of Justice announced that more than 2,300 suspected online child sex offenders had been arrested after a three-month nationwide operation by Internet Crimes Against Children (ICAC) task forces.
Think your friends would be interested? Share this story!
You can share this story on social media: