Musk to fire 9% of staff in 'difficult reorganization' of perpetually unprofitable Tesla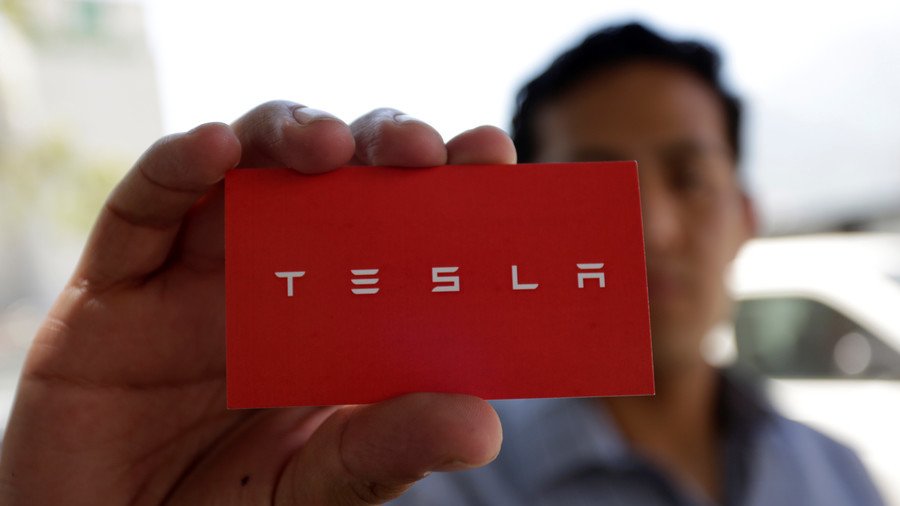 In an effort to try and hit production targets and probably even make the first profit in Tesla's 15-year history, Elon Musk has announced a major round of layoffs, that will affect nine percent of the company's 37,000 employees.
"As part of this effort, and the need to reduce costs and become profitable, we have made the difficult decision to let go of approximately 9% of our colleagues across the company," Tesla CEO Elon Musk wrote in an email to staff on Tuesday.
While Musk – who himself has been criticized by some fellow shareholders for his unfulfilled commitments and questionable claims and has even been sued and urged to quit – has failed to specify which sector of personnel is being let go, the CEO did note that the layoffs within the company would deal with "management structure."
The electric vehicle manufacturer is struggling to cut costs and preserve capital to complete the orders of its mass-market Model 3 car. After missing its goal of producing 2,500 of the Model 3 per-week by the end of Q1 2018, and further draining the company's resources to $2.7 billion from $3.4 billion at the beginning of the year, in May Musk announced the need for massive layoffs. The production had suffered from multiple setbacks over the past few quarters, with the California-based firm's shares down 15 percent over the past 12 months.
"We've had people at Tesla who've worked 60 days straight," Musk told the company's annual shareholder meeting earlier this month. "We've had to force them to go home."
It now appears that, while thousands of Tesla's managers are being let go, all involved in the production and who, apparently, work in violation of California labor laws, will remain to help the company hit its ultimate target of 6,000 cars per-week by the end of the next quarter.
"These cuts were almost entirely made from our salaried population and no production associates were included, so this will not affect our ability to reach Model 3 production targets in the coming months," Musk said in the email, offering a compensation package to those affected, based on their years of service.
"Given that Tesla has never made an annual profit in the almost 15 years since we have existed, profit is obviously not what motivates us," Musk wrote in an email that would certainly upset investors even further. Instead, he claimed, the company's ultimate mission is to "accelerate the world transition to sustainable, clean energy," admitting, however, that "we will never achieve that mission unless we eventually demonstrate that we can be sustainably profitable."
Think your friends would be interested? Share this story!
You can share this story on social media: