Tesla posts its biggest-ever quarterly loss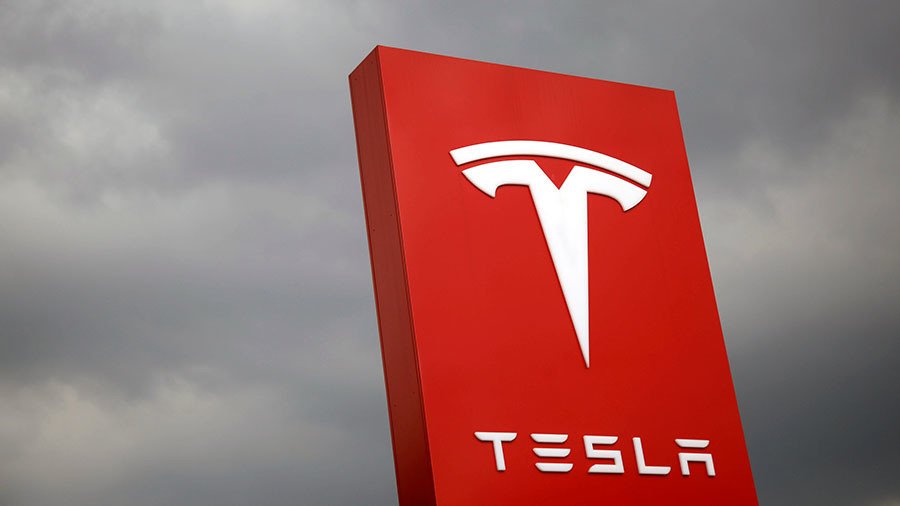 Electric car producer Tesla has reported a record loss of almost $710 million in the first quarter (Q1) of 2018, more than double its losses during the same period a year ago.
The company ended Q1 with $2.7 billion in cash, down from $3.4 billion at the beginning of the year. Total net losses were a record $784.6 million ($4.19 per share), the firm said on Wednesday.
The result was, however, better than expected but analysts forecast further losses. It came just over a month after Musk tweeted an April Fool's joke that his company had gone bankrupt.
"Missed production deadlines and moving targets have been quite disappointing," David Kudla, CEO and chief investment strategist of Mainstay Capital Management in Grand Blanc, told the Detroit News. "Investor patience is justifiably wearing thin. Investors want to hear a clear path to success. All they get are more unfulfilled statements and claims."
The lack of Model 3 revenue has aggravated Tesla's cash burn as the Silicon Valley company continues to spend on its assembly line and prepares for new investments on multiple projects.
Tesla's CEO Elon Musk had planned to make the $35,000 Model 3 at a rate of 400,000 a year by now. The company reported it produced more than 2,000 Model 3 vehicles per week for three straight weeks in April. According to Musk, the company wants to make 5,000 Model 3 vehicles per week in "about two months."

"Even at this stage of the ramp, Model 3 is already on the cusp of becoming the best-selling mid-sized premium sedan in the US, and our deliveries continue to increase," Musk and Tesla Chief Financial Officer Deepak Ahuja wrote in a letter to investors. "Consumers have clearly shown that electric vehicles are simply more desirable when priced on par with their internal combustion engine competitors while offering better technology, performance and user experience."
However, Musk has previously said that the company over-relied on automation for the production of Model 3 cars. Tesla mistakenly added "too much automation too quickly" early in the process, he said.
In addition to the Model 3 production ramp, Tesla will drive profits this year by reorganizing, restructuring and cutting out third-party contractors, Musk said.
"We've got barnacles on barnacles," he said, referring to the abundance of third-party work at Tesla. "There's going to be a lot of barnacle removal."
For more stories on economy & finance visit RT's business section
You can share this story on social media: