'Porn passes' at convenience stores - govt risks embarrassing nation to avoid data leaks
Published time: 14 May, 2018 12:22
Edited time: 17 Aug, 2018 12:53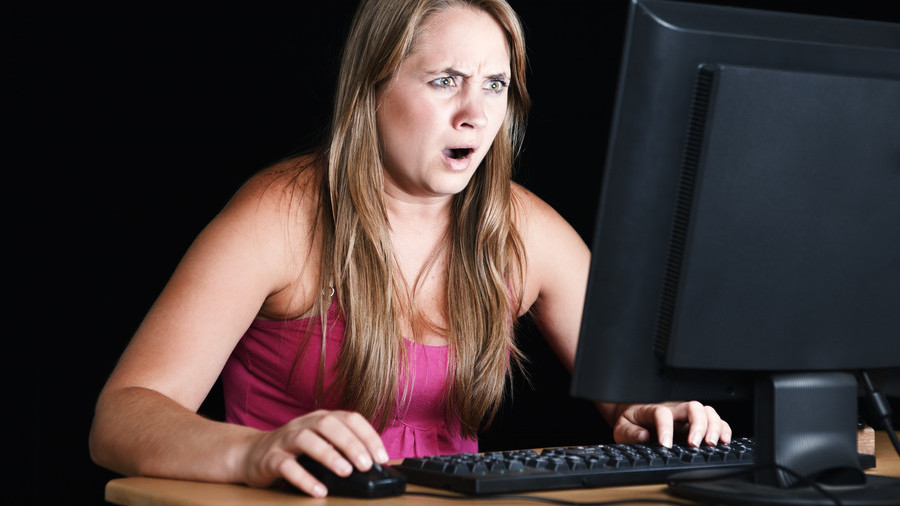 Want to watch porn without handing over your driver's licence or passport? Your local newsagent may be your ultimate problem-solver when new laws designed to keep sex sites 'adults only' come in to play in 2018.
If government plans are introduced, grown-ups will have to hand over passport details or driver's licence information to view racy content. In the age of hacking data and leaked information, the thought of handing over sensitive details to watch sensitive content could make you uneasy. If that is the case, then high street newsagents will have the solution for you.
READ MORE: Porn age-verification a 'treasure trove of information', privacy groups warn
'Porn passes' will allow adults to visit over-18 websites anonymously, allowing users to avoid handing out personal details online in order to prove their age. Instead porn lovers will simply have to live through a few minutes of awkwardness by handing their passport or driver's license information over to a newsagent while buying the pass.
UK film censor the British Board of Film Classification carried out a public consultation ahead of brand-spanking new age-verification laws to prevent children from 'accidentally' straying to the seedier side of the internet. The new laws, introduced later this year, will require viewers to prove they are over 18 when viewing sites with adult content.
A spokesman for the Department of Culture, Media and Sport, which is responsible for the new legislation designed to stop children accessing porn online, said: "We are in the process of implementing some of the strictest data protection laws in the world.
"A wide variety of online age verification solutions exist, or are in development, and they will have to abide by these high standards," the spokesman said. "We expect data security to be a high priority in the BBFC's guidance on age verification arrangements."
The BBFC will not create the new verification systems but is overseeing their implementation.
The new legislation was planned for implementation in April, and would see those who didn't properly check who was viewing their sites fined up to £250,000. The UK government pushed back the implementation date, now hoping to have the new systems in place by the end of 2018 as they need more time to work on the proper implementation of the checks.
Think your friends would be interested? Share this story!