Teenage boys & privacy advocates rejoice! Porn age-verification laws delayed by UK government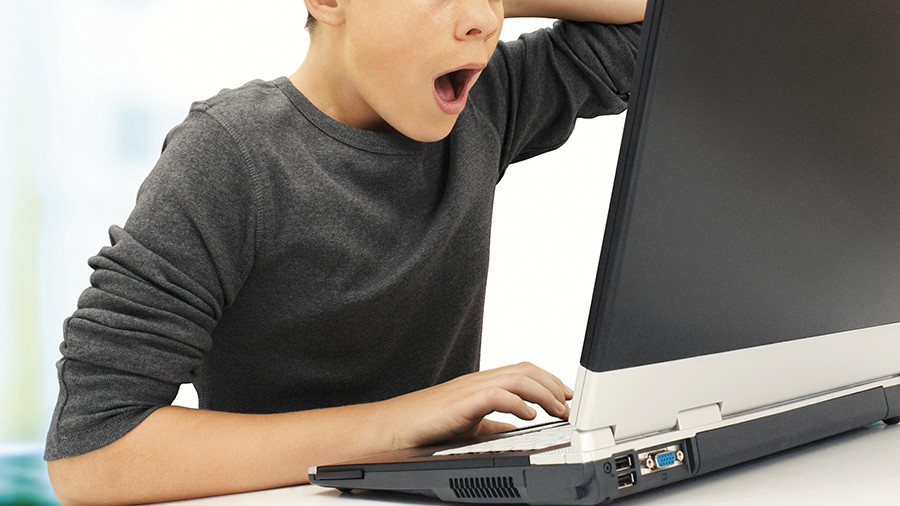 Here's some great news for teen boys and privacy campaigners everywhere: Plans to introduce age checks for pornography websites have been delayed by the UK government amid a row over how they would be enforced.
All pornography sites had been expected to introduce age-verification measures by April. Now, the policy will not be enforced until later in the year to allow more time to "get the implementation of the policy right." The delay will allow the British Board of Film Classification (BBFC) regulator time to launch a public consultation on its draft guidance this month.
The BBFC was only formally designated as the age-verification regulator in February – even though the BBFC was invited to take on the role, and agreed to become the age-verification regulator in November 2016.
The age checks form part of the Digital Economy Act, which was designed to force porn publishers to implement their own checks.
Lawyer Myles Jackman, together with the Open Rights Group, has led a public campaign against the verification policy.
Myles said the delay was an admission that ministers had failed to understand the implications of their strategy only weeks before it was to be implemented. "Genuinely, the privacy risk was so severe that if all that data were hacked they would never be taken seriously again when it came to holding private citizens' data, whether covertly or otherwise," he said.
Critics of the age-verification policy have said providers stand to accrue vast databases of users' pornography proclivities. Such a database would be ripe for the picking for an Ashley Madison-esque leak.
Private companies have been competing against each other to come up with solutions to the proposed age-verification changes. It is understood that the frontrunner is Mindgeek – the world's biggest publisher of pornography, which owns sites including Pornhub, YouPorn and RedTube.
The Department for Digital, Culture, Media and Sport (DCMS) told the world of the age-verification delay at the end of an announcement of £25 million ($34 million) funding for 5G network technology.
When asked about the change, a DCMS spokesman refused to be drawn into providing a new, precise date for the policy to come into effect. Instead, the spokesman said: "We are making age verification compulsory for commercial pornography sites, as part of our work to make the internet a safer place for children. But we need to take the time to make sure we get it right, and it will come into effect later this year."
If you like this story, share it with a friend!