Tories avoid predicted local-election carnage in Brexit bellwether vote
Published time: 4 May, 2018 08:29
Edited time: 5 May, 2018 12:19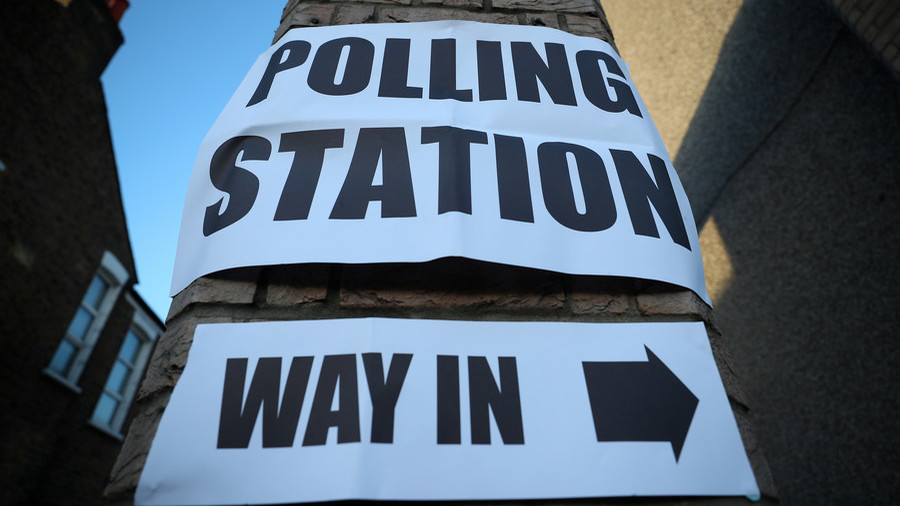 Theresa May's Conservatives have avoided predicted sweeping losses in local government elections across London, and made gains in pro-Brexit regions, upsetting the Labour Party's hopes of sweeping victories.
Early results show the ruling party avoided the worst predictions, and will see this as a glimmer of public support for the UK PM, even as she faces revolt within parliament and the Conservative Party over the direction of Brexit.
May has likely avoided the scale of losses that would see her authority over Conservative MPs considerably weakened, as she prepares to push through her plans to withdraw Britain from the EU customs union.
Polling analyst John Curtice suggested that the result indicates Britain now has an overwhelmingly 'Leave' electorate. "Therefore, above all, it seems to me that what the Conservative Party has to be able to do in the coming weeks and months is to deliver on Brexit in a way that will satisfy the aspirations of 'Leave' voters," he told the BBC.
May's party held onto control in the Tory stronghold of Wandsworth Council, which has been Conservative blue since the time of the late prime minister Margaret Thatcher. The council had been one of the Labour Party's bolder targets, and one it campaigned heavily to win.
"There, at the moment, isn't really very much for the Labour Party to crow about... it basically has come away frankly empty-handed relative to the expectation that it at least helped to build up," Curtice said.
The Conservatives also held on to the council of Westminster, the heart of London's political landscape. Despite retaining overall control of the boroughs, the Tories did lose individual seats in both Westminster and Wandsworth.
Ruling parties typically suffer losses at local elections and opinion polls – and predictions for the Conservatives were no different. Pollsters had predicted a rough night in London for the Tories after eight years in power – but the Labour Party's resurgence under leader Jeremy Corbyn wasn't enough for any kind of decisive victory.
Corbyn has been slammed in recent weeks, accused of taking a weak approach to combating anti-Semitism within the Labour Party.
Labour did not take overall control of Barnet, a borough thought to be an easy target for the opposition party. The borough has the largest Jewish population of any single council area in the country.
Outside London, the Conservatives regained power of councils in the pro-Brexit regions of Peterborough and Basildon, thanks in part to the failure of the anti-European Union party UKIP. UKIP has suffered leadership issues after the embarrassing resignation of former leader Henry Bolton.
The overall tally, which will emerge at 7pm GMT, will provide the UK with a comprehensive snapshot of public opinion since the 2017 election, when May's party was weakened by unexpected losses and public bickering within her party about Brexit.
Think your friends would be interested? Share this story!