House of Lords Brexit vote will make Britain a 'laughing stock' – ex-Tory leader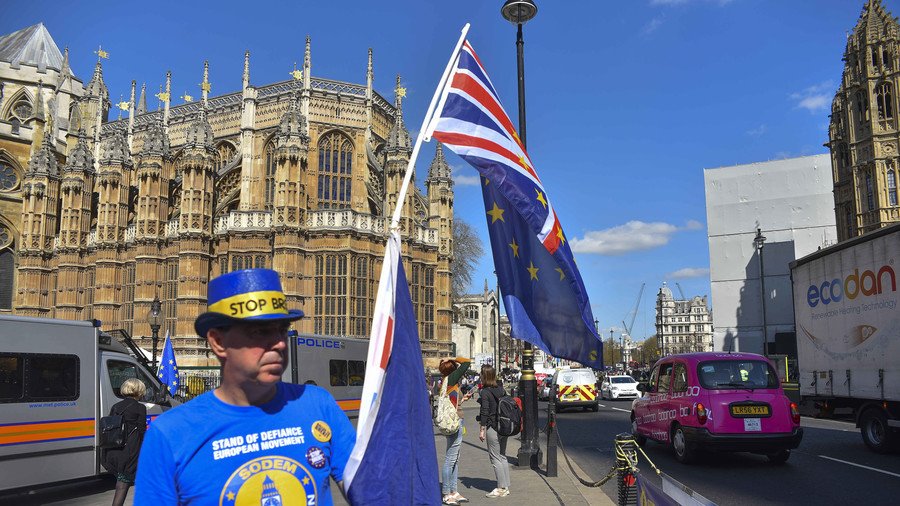 Ex-Tory leader Michael Howard issued a scathing attack on the latest House of Lords vote to give Parliament power over Brexit negotiations, saying it would undermine the UK's hand in Brussels and make Britain a "laughing stock."
The government on Monday night suffered yet another defeat in the House of Lords, as peers voted against the EU Withdrawal Bill for the seventh time. An amendment to hand Parliament the power to send ministers back to the negotiating table in Brussels were they to vote against a final Brexit deal won by a majority of 91, including 19 Tory rebels.
Labour claims the amendment would ensure Britain does not crash out of the block without a deal. But the vote in the upper chamber was overshadowed by Brexiteers' bitter warnings over giving MPs negotiating power which goes far beyond their remit.
"[The House of Commons] is not a negotiating body; it has never taken that role, I don't believe it wants that role and I don't believe it should have that role… it would immeasurably weaken the government's negotiating position with the EU and would I believe make our government and our country a laughing stock," former Tory leader Michael Howards said.
This was echoed by Brexit Secretary David Davis, who warned the vote would pave the way for Parliament to "micromanage" ministers.
"Firstly, the amendment tries to secure a vote for parliament before the negotiations have concluded. This is, quite frankly, nonsensical – because nothing in this negotiation is agreed until everything is agreed," he wrote in the Sun.
"Second, it demands specific votes by artificial deadlines which, if not met, would give parliament the power to micromanage the government on how to carry out these negotiations."
Davis also warned the change would give the EU Commission "a clear incentive to delay the negotiations or present unacceptable propositions."
Leavers' angry tirades against the vote were countered by passionate Remainers, such as Keir Starmer, the shadow Brexit secretary, who called the vote "a hugely significant moment in the fight to ensure parliament has a proper role in the Brexit negotiations and that we avoid a no-deal situation."

If you like this story, share it with a friend!
You can share this story on social media: