Dude, where's my tree? Twitter abuzz after oak planted by Trump & Macron 'vanishes'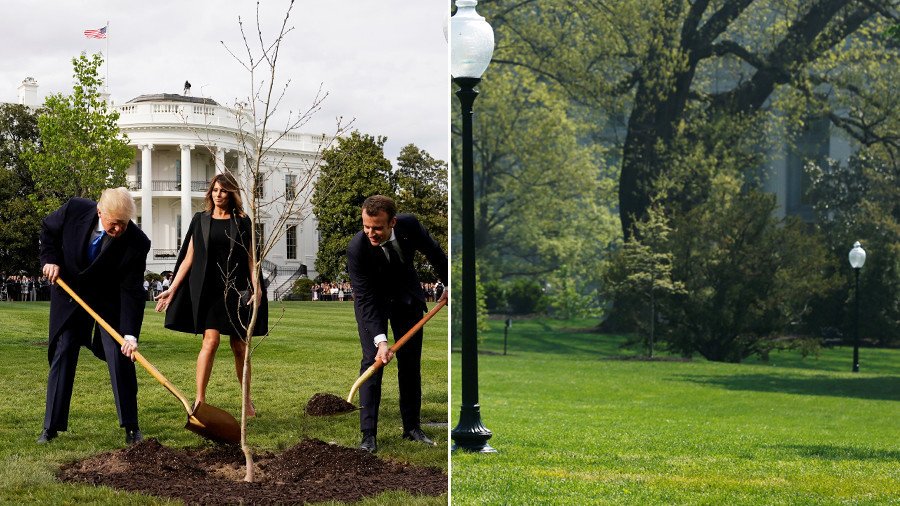 The Twittersphere had just stopped trolling Donald Trump & Emmanuel Macron over their tree-planting ceremony when it went nuts again – this time after the oak planted by the leaders apparently vanished from the White House lawn.
Update: A source at Elysee Palace told the French Huffington Post that the tree was relocated to finish its quarantine period in US Customs, a process imposed on any imported plant, seed or land to avoid the spreading of diseases or invasive insects on American soil.
Photos released by Reuters on Friday evening allegedly show a perfect yellow spot where the tree planted by the presidents on April 23 once stood on the South Lawn of the White House in Washington. The oak sapling, which the French leader brought from a historic battlefield in Europe, seems to have vanished.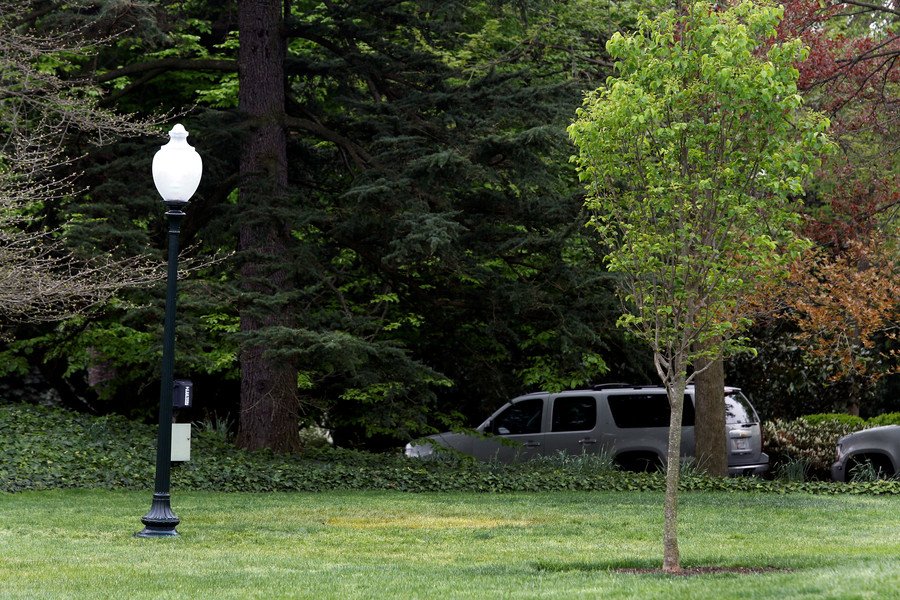 Since there has been no official statement, the reason is unclear. People on Twitter started with simple explanations, saying that the oak "might have hidden" in a nearby forest.
Remember the tree Macron and Trump planted last week? Apparently, it's gone. Disappeared. Some bad hombres must be responsible. Or it's all fake news: L'arbre planté par Macron et Trump à la Maison-Blanche a disparu https://t.co/eKBKn4ioFm

— Jonathan Eyal (@JEyal_RUSI) April 29, 2018
Others said it might have simply been a joke or that the gift from Macron was "dead."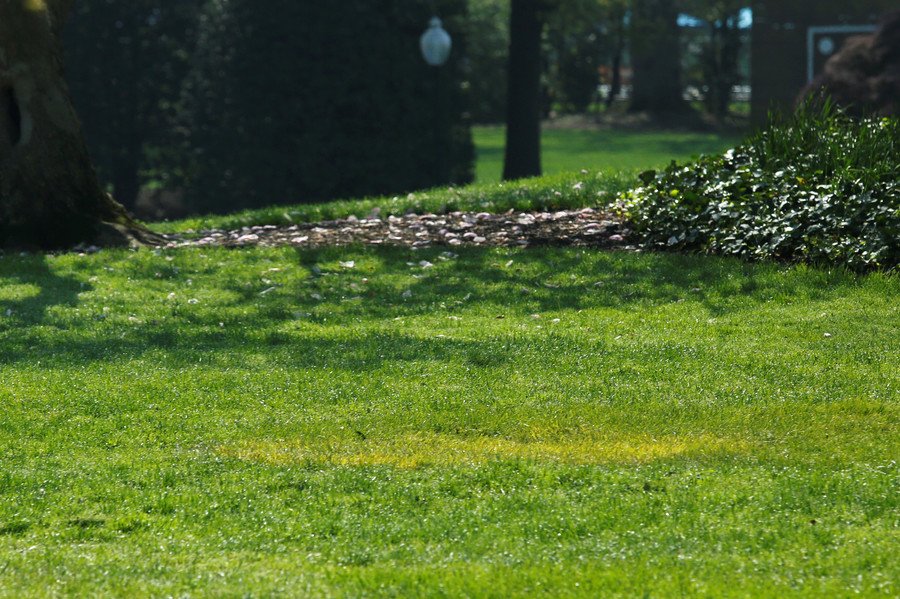 People also drew parallels between the alleged disappearance and the true face of politics. "Talks, staged [actions]... and zero result in the end," one person wrote.
Another added that the incident illustrates the attitude of political leaders towards global warming. "Green in front of the cameras, quite opposite in real life."
Referring to the recent employee exodus from the White House, some joked that Trump "is losing so many staffers, even the trees are leaving."
The white house is losing so many staffers even the trees are leaving

— sam thomas (@samthomas180) April 29, 2018
A missing symbol of French and America peace and friendship? Looks like Trump is saying "I really don't care about peace, a tree symbolizing friendship or even on any level, the environment- dig it up" can one hear those words coming from his mouth?

— J L Lewis (@123knitnsew) April 29, 2018
And surely no event of this scale can go without mentioning Vladimir Putin. He may in fact be wearing the oak "as a feather in his hat," one person tweeted.
Putin is wearing it as a feather in his hat.

— Lixy (@Lixy_Cat) April 29, 2018
France Info wrote that autumn is the best time to plant an oak, so the tree might be kept somewhere else for now. We may get the answer this October, the radio network said.
The tree-planting ceremony has been fiercely mocked by the Twitterati. Some wrote that it looked like the two leaders were "burying a body," while others said that the "corpse" actually was that of American democracy.
People on social media also alleged that the tree was a nod to Trump's alleged anti-environmentalist stance and to his pulling out of the Paris climate change agreement.
Think your friends would be interested? Share this story!
You can share this story on social media: