We will bring down the government – DUP warns May over Brexit red lines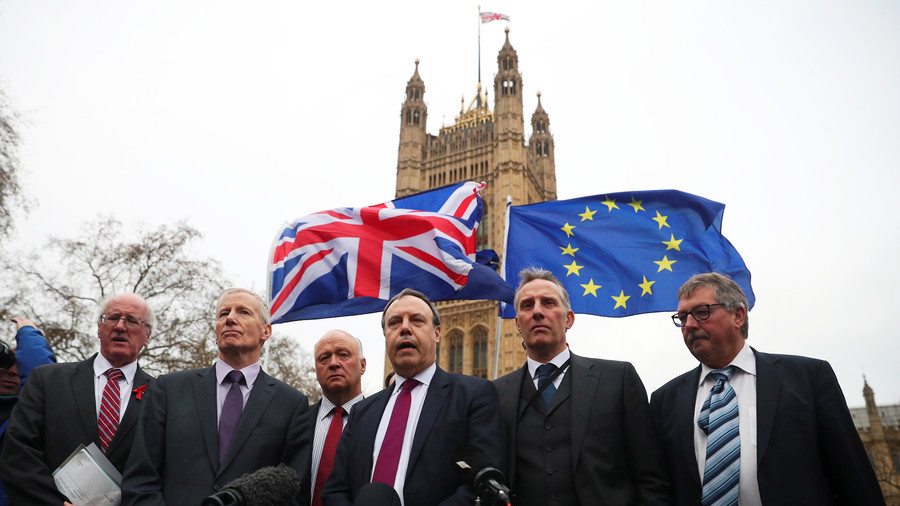 DUP leader Nigel Dodds threatened that his party is prepared to vote against Theresa May's government if their Brexit "red lines" are crossed, he said in an interview with ConservativeHome website.
His comments come as the Evening Standard reports that EU leaders from the 27-member bloc favor Northern Ireland staying within the customs union and single market if the British government cannot come up with a viable alternative option that avoids a hard border between the republic and the North.
Dodds comments will give the prime minister something to consider as reports suggest that her proposal to create a 'customs partnership' to avoid a hard border was categorically knocked back by EU negotiators last Wednesday in Brussels.
In the interview, he said: "The government's well aware that when it comes to Brexit and the United Kingdom, the United Kingdom has to leave the European Union and all its institutions together."
Dodds underscored his point by stating: "That is an absolute red line for us, and if the government were to suggest that Northern Ireland were to be treated differently, in a way that Northern Ireland didn't agree to… on the big issue of customs union, single market regulation, border down the Irish Sea, that would cross a very big red line for us."
The Northern Irish MP then warned that a Corbyn-led Labour government is a real possibility if the UK government does not take heed of his warnings over Brexit red lines.
"You might as well have a Corbyn government pursuing openly its anti-Unionist policies as have a Conservative government doing it by a different means," Dodds told ConservativeHome website.
The DUP became kingmakers in the UK parliament after the 2017 general election resulted in a hung parliament, much to the dismay of Theresa May and her Tory party. The ensuing sweetener to entice the DUP into a 'confidence and supply' arrangement to help prop up the Tories came in the form of £1 billion ($1.2 billion) of government funding for Northern Ireland. It was an offer the DUP could not refuse, unsurprisingly.
This latest DUP warning comes after the government suffered three recent defeats in the House of Lords on the EU Withdrawal Bill, where peers voted in favor of the UK remaining in a customs union. A symbolic parliamentary vote on the customs union is scheduled for Thursday this week, the result of which is currently uncertain.
If you like this story, share it with a friend!