Has dire circumstance left Theresa May safe in Downing Street… for now?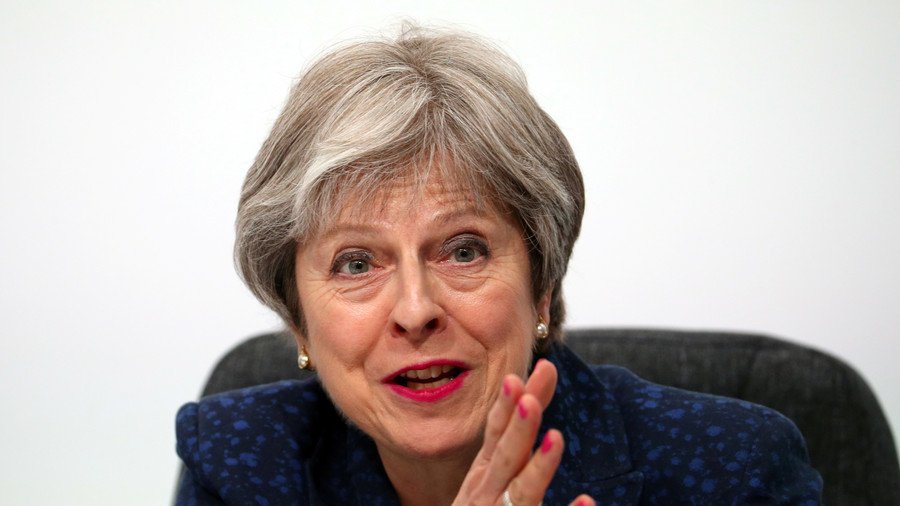 With reports that Theresa May could face a 'vote of no confidence' as a result of her Brexit customs union headache and potentially dire council elections results, RT looks at whether an exit for the PM is a realistic possibility.
Why is Prime Minister Theresa May under increased pressure?
1. The UK government suffered a heavy defeat on the EU Withdrawal Bill in the House of Lords on Wednesday, where peers backed an amendment to keep the option of Britain staying within a customs union with the EU.

2. On the same day, reports surfaced of all of Theresa May's alternatives to the customs union being 'systematically and forensically annihilated' by EU negotiators at a meeting in Brussels between Brexit negotiators.

3. Tory insiders are fearful that their party could suffer huge council election losses on May 3. A Tory MP reportedly told PoliticsHome earlier this year: "If the London elections are really bad – if we lose Westminster and Wandsworth for example – then the prime minister is in trouble."
We will never forget that @theresa_may is the architect of this dangerous era of division, xenophobia and racism. Both she and Amber Rudd should resign and sod off back to Xenophobia, along with Nigel Farage, Tommy Robinscum and Hatie Slopbins. https://t.co/PwmLCh8fQe

— Will Black (@WillBlackWriter) April 22, 2018
The EU is a toxic cocktail for May as she tries to satisfy both pro-Remain and pro-Brexit Tory MPs on what is regarded by many as the most divisive issue the Conservative Party has had to grapple with since Britain joined the 'common market' in 1973.
Even the PM's former director of communications, Katie Perrior, suggests May's position is under threat: "Theresa May has got to get this [EU Withdrawal Bill] through Parliament, whatever the end deal looks like, and I think that's where this is going to come unstuck."
In spite of all this, it seems unlikely May's own MPs and the Conservative 1922 Committee – which wields so much power when it comes to the fate of Tory leaders – will allow her to quit.
Here's why:
A leadership election would ensue that would draw attention away from critical Brexit negotiations to be completed before the turn of the year.
Likely candidates such as Foreign Secretary Boris Johnson and Home Secretary Amber Rudd have weakened their prospects for the top job, with diplomatic gaffes committed by Johnson, and the apparent lack of oversight concerning the 'Windrush Scandal' for Rudd. Backbench MPs such as hardline Brexiteer Jacob Rees-Mogg would hardly be an attractive candidate to bring the country together when the UK is so polarized.
With a new leader comes the very real prospect of a fresh general election, but going on current opinion polling, that could see a Jeremy Corbyn-led Labour Party take power. No Tory MP wants that. No DUP MP wants that. No major MSM company owner wants that. No tax-avoiding government lobbyist for large corporations wants that.
With all this taken into consideration, there may be some that say it could all be taken out of the hands of the various stakeholders, with Theresa May deciding herself that it is all too much and quitting.
However, she has weathered a storm of controversies and obstacles since losing her mandate to carry out the Brexit she and the UK government wanted to carry out, after losing her parliamentary majority at the 2017 general election. It seems more plausible that if she is going to go before the next scheduled general election in 2022, she will step down after the UK has officially left the European Union on March 29, 2019.
Johnson, Rudd, Davis, Rees-Mogg and the 'unknown quantities' (there's always one) will have to wait a little while longer yet.

Omar Baggili, RT Journalist.
If you like this story, share it with a friend!
You can share this story on social media: