Britain 'will not stay in customs union' – UK government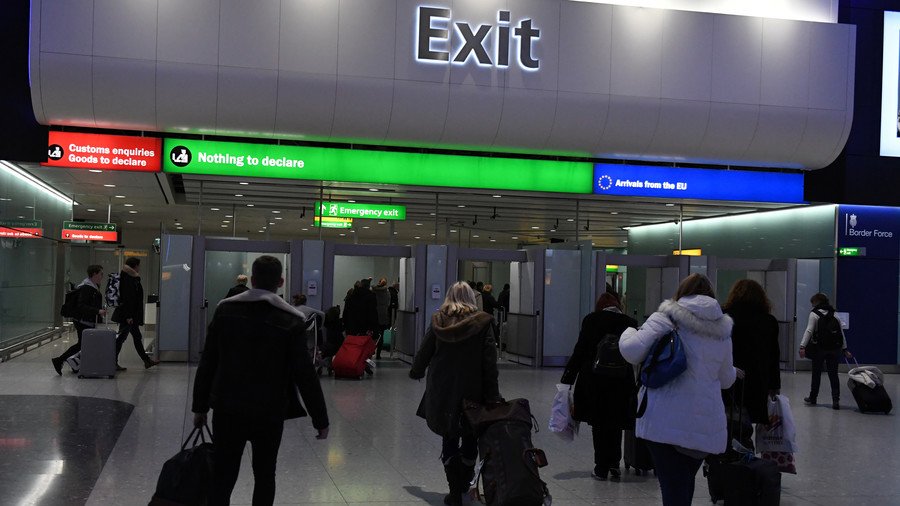 The UK government has insisted that Britain will leave the customs union, ahead of a symbolic vote in Parliament on Thursday, with pro-Brexit Tory MPs reportedly turning the pressure up on Prime Minister Theresa May.
After a week in which EU negotiators were said to have given a "systematic and forensic annihilation" of Theresa May's proposals for a new customs relationship to avoid a hard border in Northern Ireland, the UK government has sought to reassure pro-Brexit Tory MPs that the UK "will not be staying in the customs union or joining a customs union," according to a Downing Street source.
It comes after peers in the House of Lords rejected the UK government's EU Withdrawal Bill and instead voted in favor of a customs union amendment. As a result of the defeat, MPs will debate the customs union in Parliament on Thursday.
Although the parliamentary debate on Thursday will not be binding, it is set to ratchet up the pressure on Theresa May, ahead of a key vote on the issue next month.
May has staunch 'remain' Tory MPs, said to be around 10 in number, who have signed an amendment to the trade and customs bill, supporting continued customs union membership. On the other hand, she has hardcore pro-Brexit Tory MPs, according to The Times, warning that a vote of no confidence could be on the horizon if she reneges on her promise to leave the customs union.
One Tory MP from the pro-Brexit European Research Group told the ConservativeHome website, "If there's a cave-in on the customs union, I think there will be a leadership challenge," The Times reports.
The paper also reported that key pro-Brexit government ministers such as Foreign Secretary Boris Johnson, International Trade Secretary Liam Fox, and Brexit Secretary David Davis were concerned that May would choose an option that would "encourage Brussels to press for Britain to stay in a customs union after Brexit."
Labour has said that it would negotiate a new customs union.
Like this story? Share it with a friend!
You can share this story on social media: