Boris Johnson slapped down by Bercow over 'sexist' comments made in Commons (VIDEO)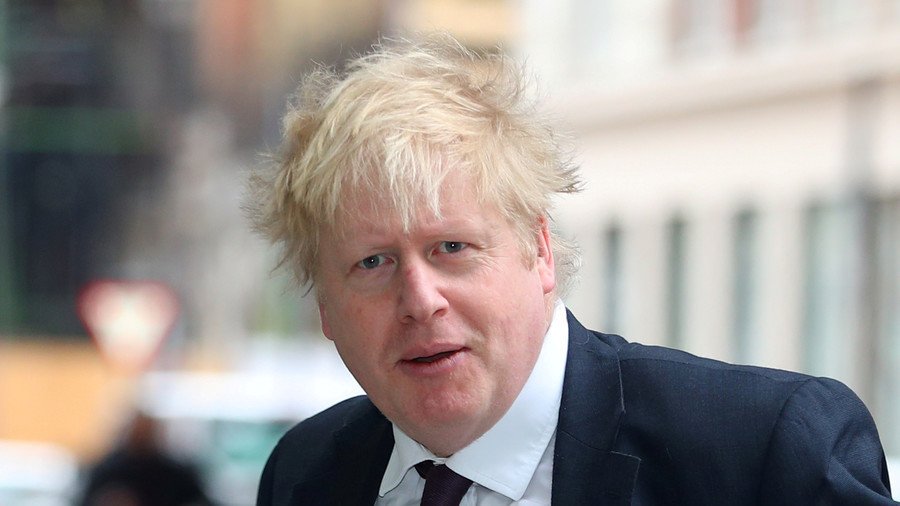 Boris Johnson was slammed in the Commons for making a sexist comment towards a Labour MP. Speaker John Bercow stepped in over the "quite frankly sexist" remark and demanded the foreign secretary apologize to Emily Thornberry.
Johnson, who has quite a history of making sexist or derogatory comments to women, referred to Thornberry as "the learned lady, the Baroness, whatever it is, of Nugee," in reference to his rival's husband, Christopher.
READ MORE: 'Tank-topped bumboys' and 'hot totty' – BoJo's sexist and homophobic journalism unearthed
Bercow was quick to pounce on Johnson's use of the Labour MP's husband's surname – instead of her own. "We do not address people by the titles of their spouses," Bercow said.
"The shadow foreign secretary has a name and it's not 'lady something.' We know what her name is. It is inappropriate and frankly sexist to speak in those terms – and I'm not having it in this chamber.
"That is the end of the matter. No matter how senior the member, that parlance is not legitimate, it will not be allowed and it will be called out. I hope I've made the position extremely clear to people who are uninformed about such matters."
MPs applauded while Bercow dressed down BoJo for his flippant comment.
Think your friends would be interested? Share this story!
You can share this story on social media: