British PM considering MORE moves against Russia and gives new deadline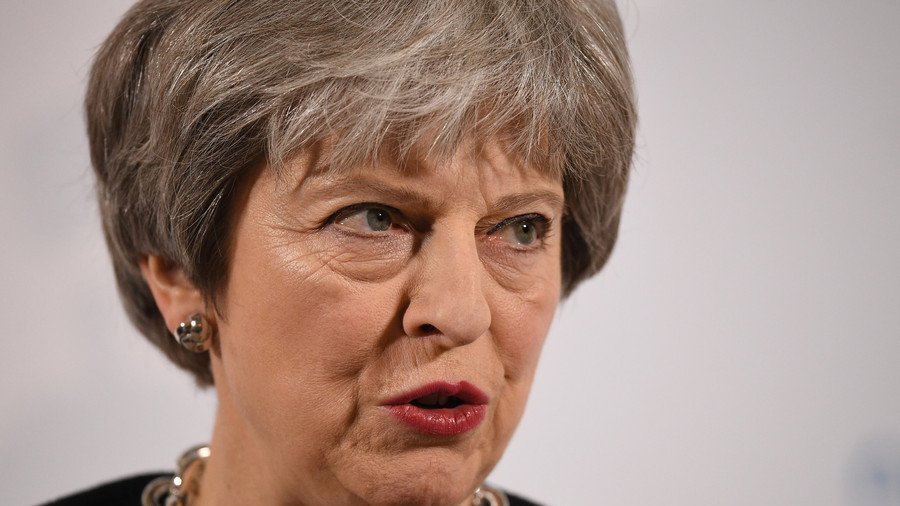 Britain and the EU could take further measures against Russia by June, Prime Minister Theresa May's official spokesman has said. The statement came after May said that 130 plus people could have been exposed in Salisbury incident.
The British Government has confirmed they are considering tougher sanctions and announced a June deadline for a report for the EU Council. The UK has been attempting to punish Russia deeming them as "culpable" for the poisoning of Sergei Skripal, a former double agent, and his daughter Yulia.
British Prime Minister Theresa May said that more than 130 people could have been exposed to the nerve agent, identified by the UK as A-234 – also known as 'Novichok'. "We assess that more than 130 people in Salisbury could have been potentially exposed to this nerve agent," May said in a statement delivered to parliament on Monday. The PM also accused Russia of covering up the use of chemical weapons in Syria by the Assad government, a claim the Kremlin refutes.
Moscow denies responsibility for the exposure of the pair and a policeman to nerve agent The Kremlin has been directly accused, without publicly presented evidence, and 23 diplomats have been subsequently expelled from the UK. Britain also called on its allies to expel Russian officials.
In turn, the US kicked out 60 diplomats, 12 of whom formed part of the Russian mission to the United Nations. In a statement, US ambassador to the UN Nikki Haley said the 12 Russians in question had "abused their privilege of residence" in the US and had "engaged in espionage activities that are adverse to our national security."
And other European nations have followed suit. During a summit in Brussels last week, the 28 EU leaders agreed with Britain's assertion that it is "highly likely" that Russia was responsible for the attack on Skripal.
Members of the EU have expelled Russian diplomats following Britain's lead. Canada has also jumped on the bandwagon, announcing that it will expel four Russian diplomats "in solidarity" with the UK.
Germany, France and Poland have expelled four diplomats each, respective foreign ministries confirmed on Monday. The Netherlands and Denmark will expel two diplomats each, their foreign ministries said.
Italy is expelling two Russian diplomats, while Lithuania has expelled three, according to that country's foreign minister. The Czech Republic will expel the same number. Meanwhile, Latvia is expelling one diplomat and an Aeroflot employee, and Estonia's foreign minister has confirmed the country is expelling a military attaché at the Russian embassy. Finland, Sweden, Romania, and Croatia are expelling one each.
Ukraine announced it is expelling as many as 13 diplomats. Albania is expelling two, an official confirmed.
"We are stating that this is quite unprecedented – international affairs bordering, maybe, on banditry," a Kremlin spokesperson said Sunday.
Moscow has always denied playing any role in the attack, and offered to cooperate with the investigation into the incident. Britain has declined, however, to send samples of the chemical agent used on Skripal and his daughter to Moscow. They have sent their samples to the Organisation for the Prohibition of Chemical Weapons (OPWC) for analysis, the results of which are yet to be released.
If you like this story, share it with a friend!
You can share this story on social media: