Far-right activist gets lifetime ban from UK after handing out 'Allah is gay' flyers in British town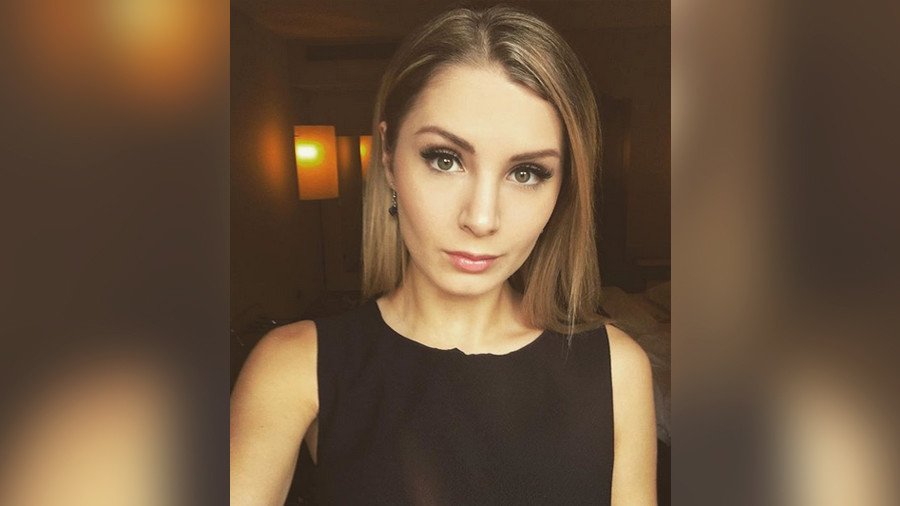 Far-right campaigner Lauren Southern says she has been permanently banned from the UK for distributing "racist material." Southern was originally investigated under the Terrorism Act and blocked from entering the UK on March 12.
The 22-year-old Canadian was filmed handing out racist flyers emblazoned with messages like "Allah is a gay God" and "Allah is trans" in Luton earlier this year. The political campaigner said the stunt was a "social experiment." Police shut it down after getting multiple complaints from locals.
In a video posted by Southern, police can be seen telling her that the "Allah is a gay God" project could lead to violence. They can also be heard telling her that, if she did not dismantle the stall and clear off, she could be arrested for a public order offence.
She was not arrested at the time of the Luton stunt. However, she was blocked from entering the UK on March 13. She was held under schedule 7 of the Terrorism Act and was banned from entering the country. A notice of refusal to enter stated that Southern's actions in Luton presented "a threat to the fundamental interests of society and public policy of the United Kingdom."
Southern was set to meet with other far-right figures, American Brittany Pettibone and Austrian co-founder of Generation Identity Martin Sellner, who were also refused entry into the UK. Sellner was set to give a speech at Speaker's Corner, which was instead read out by controversial far-right activist Tommy Robinson.
READ MORE: Far-right 'Identitarian' movement aiming to launch UK branch, but who are they?
Now the trio have vowed to sue the UK over the refusal. In a video posted to YouTube on March 17, Sellner announced to the world that the group "don't want to let the UK get away with this, and we're going to sue the UK."
READ MORE: Free speech or hate speech? Right-wing activists 'banned' from Britain (VIDEOS)
Speaking on YouTube to air her grievances, Southern said she has now been banned completely from the UK for the Luton stunt. "Why does (sic) the rights of Muslims to be homophobic trump the rights of gay people to have their self-expression?" she asked. She then had a dig at the United Kingdom, stating that the country "needs to have a conversation about this before they're no longer able to have a conversation at all."
Think your friends would be interested? Share this story!
You can share this story on social media: