Far-right 'Identitarian' movement aiming to launch UK branch, but who are they?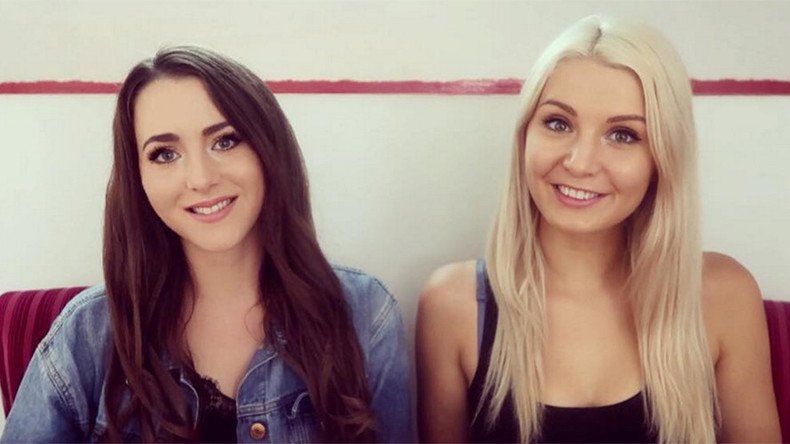 A far-right movement which has united young nationalists from Canada, the US and across the European Union, resulting in shocking, often hostile anti-migration campaigns, is plotting to set up shop in the UK.
Génération Identitaire rose to notoriety when it blocked the roads to the Calais migrant camp and attempted to block a charity vessel bringing migrants from the waters outside Libya into an Italian port, as part of its push to end mass migration to Europe.
The stunt shone a spotlight on the group, which claims it is "preserving" the European way of life.
Now in its fifth year, the French-founded movement, which wants to end the "Islamization of Europe," yet rejects accusations of anti-Semitism and racism, has set its sights on the UK.
Génération Identitaire – or Generation Identity (GI) – took a boat out to the Search and Rescue Zone off Libya to "gather evidence" against NGOs saving migrants from drowning and bringing them to Europe.
Their vessel, the 'C-star', ran into a number of issues, however, including crew members being arrested, the boat being detained and an embarrassing breakdown resulting in a rescue by one of the NGOs.
Despite such embarrassments, support continued to grow and donations flooded in to the group, made up of young, media-savvy campaigners.
Using slick videos and appeals, the group capitalized on public concerns as hundreds of thousands of migrants arrived in Europe.
Thousands of pounds of funding for the Defend Europe campaign came from the United Kingdom, RT UK can confirm.
Insiders at GI could not confirm exactly how much because their fundraising efforts were shut down multiple times after pressure on crowdfunding platforms to block them, but the campaign showed interest in the group in the UK.
Now, GI is hoping to open up a British movement.
Julia Ebner, a research fellow at the Institute for Strategic Dialogue (ISD), has revealed details of a meeting held in Britain over the weekend.
Austrian co-leader of Génération Identitaire Martin Sellner was among those who visited London, along with American 'alt-right' activist Brittany Pettibone.
Ebner told the Independent the group is "weaponizing internet culture" and spreading its message, but believes the UK is "key" for new support.
"They've seen that there is a vacancy there because the UK has either very traditionalist street movements like the English Defence League (EDL) and British National Party (BNP), or the very hard-right and violent ones like National Action who are now terrorist organizations," Ebner said.
"There wasn't really anything in between and that's the niche they are trying to fill."
Undercover researchers found the group is oiling its PR machine and kicking out those who appear to be too extreme, as well as officially banning Nazi symbols.
"They have learnt to be very careful how they portray the movement publicly but inside their channels you see a very different rhetoric," Ebner told the Independent.
"It's really interesting to listen to them try to mainstream their views as publicly acceptable."
However, among their ranks are former Holocaust deniers and neo-Nazis, and supporters include former Ku Klux Klan leader David Duke.
Others include the popular Canadian online political commentator Lauren Southern, who has a huge internet following.
Last month, the British government banned two neo-Nazi groups – 'Scottish Dawn' and 'NS131' (National Socialist Anti-Capitalist Action) – both aliases of proscribed terrorist organization National Action.
Research coordinator for ISD, Jacob Davey, said Identitarians are linked to Scottish Dawn – also a proscribed terrorist group.
The growing popularity of the movement has concerned ISD, with researchers claiming it has mastered the art of making racist rhetoric look like a political message.
"They do talk about white genocide [but] they are careful to represent themselves in a peaceful way and avoid any suggestion of violence," Davey said.
"They are using memes and the language of young people to compartmentalize and broadcast very far-right ideals."
ISD found evidence of "troll armies" which bolster the far-right agenda online, pushing campaigns and starting successful hashtags.
During the Defend Europe campaign the group spread misinformation on rescue vessels and their whereabouts, accusing them of breaking the law and helping smugglers.
You can share this story on social media: