'US understands nothing but strength': Russian envoy vows response to expulsion of 60 diplomats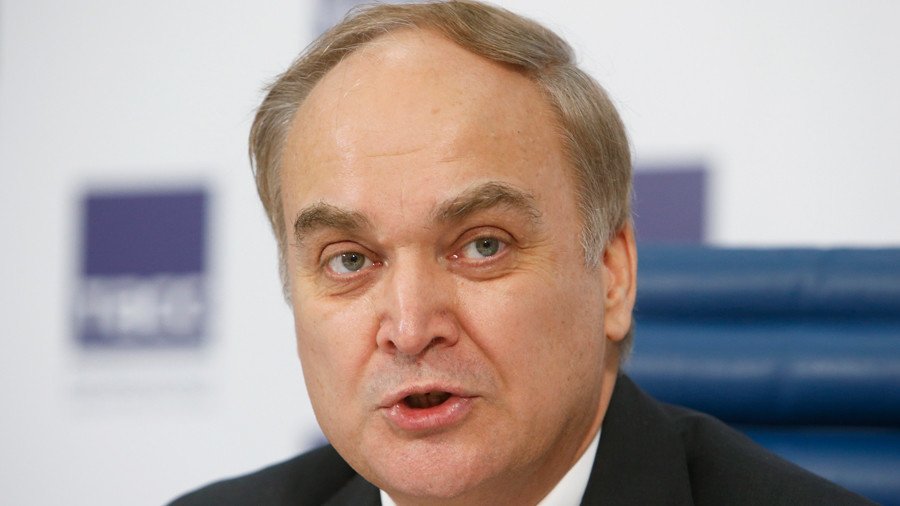 Russia's ambassador to the US has criticized the expulsion of 60 diplomats, blaming Washington for undermining what little remains of Russia-US relations and promising an appropriate response to the hostile move.
"I can say that the US understands nothing other than strength. I think that the response should be adequate. Moscow will take the appropriate decision. I think, even just as a citizen of the Russian Federation, that such provocative unreasonable steps cannot be left unanswered," Russia's Ambassador to the US Anatoly Antonov told reporters.
The envoy was summoned to the US State Department earlier on Monday, where he was told that the US was expelling 48 Russian diplomats. Later, Antonov was notified that Washington had declared 12 Russian diplomats at the UN persona non grata.
"I mentioned in my statement to the State Department that I consider these actions counterproductive," Antonov said. "I said that the United States took a very bad step by cutting what very little still remains in terms of Russian-American relations."
Expressing strong criticism of the US move to expatriate Russian diplomats and shut the Russian consulate in Seattle by April 2, Antonov also called for an impartial investigation into the poisoning of former Russian-UK double agent Sergei Skripal and his daughter Yulia, which Washington has used as a pretext. Skripal was poisoned in the British town of Salisbury on March 4, with London laying the blame squarely on Moscow.
"I want to underline that as of today there is no single bit of evidence of Russian interference in the [Skripal] case investigation, nor of Russian involvement in the tragedy that occurred in [Salisbury]," the diplomat said. "I want to underscore the most optimal approach to solving the so-called Skripal case is a calm, professional investigation within the Organization for the Prohibition of Chemical Weapons, where all interested countries are represented."
If you like this story, share it with a friend!
You can share this story on social media: