'No 10 outed me over Brexit electoral fraud allegations,' says former Leave campaigner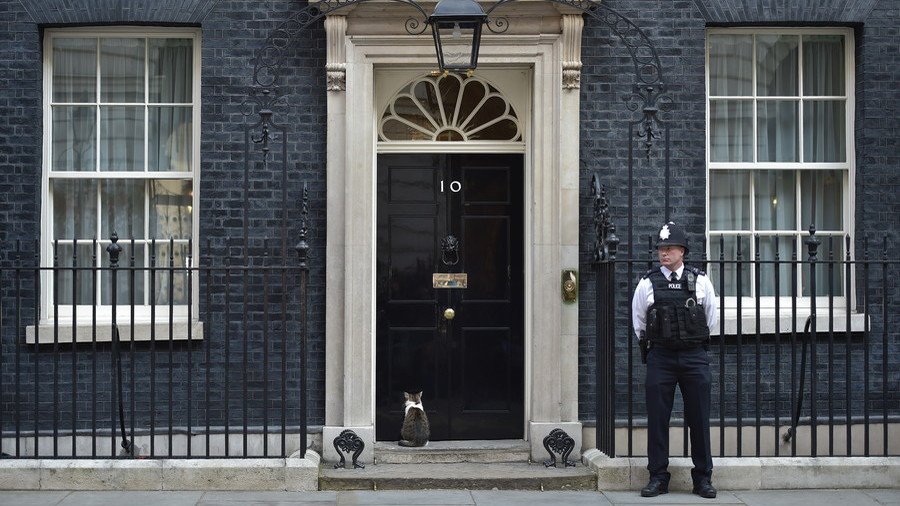 Theresa May's political secretary has been accused of 'outing' his former partner as gay in an attempt to stop him exposing alleged breaches of campaign finance rules. The allegations center on the Vote Leave Brexit campaign.
Shahmir Sanni, a former research director of BeLeave, claimed Downing Street aide Stephen Parkinson revealed the pair's relationship in a deliberate attempt to intimidate him. It emerged Sanni was planning to come forward with allegations that the Vote Leave campaign coordinated the spending of money it loaned to BeLeave. Such activities would be in breach of electoral law.
READ MORE: Isn't it ironic? UK 'takes back control' by asking foreign firm to make new blue passports (VIDEO)
In a statement published on a blog run by Vote Leave director Dominic Cummings, Parkinson admitted that he had spoken to Sanni about the two campaigns, but denied there had been any coordination. "Shahmir became an occasional volunteer for Vote Leave and other Leave campaigns, and we began a personal relationship," Parkinson said. "We subsequently dated for 18 months, splitting up – I thought amicably – in September 2017."
"That is the capacity in which I gave Shahmir advice and encouragement, and I can understand if the lines became blurred for him, but I am clear that I did not direct the activities of any separate campaign groups."
Responding in a statement issued through his solicitors, Sanni said he had not yet revealed his sexuality to his parents and now feared for the lives of his family in Pakistan. "We believe this is the first time a Downing Street official statement has been used to out someone," the solicitor's statement read. "My client is now having to come out to his mother and family tonight, and members of his family in Pakistan are being forced to take urgent protective measures to ensure their safety."
It is thought that Sanni was preparing to respond to claims in Cummings' blog that it was Sanni who had suggested that the Vote Leave campaign illegally coordinate with BeLeave. Vote Leave donated £625,000 to BeLeave, a group run by then 19-year-old fashion student Darren Grimes. Grimes then paid that sum to Aggregate IQ, a subsidiary of SCL Group, a private British behavioral research company. Cambridge Analytica, the political consulting firm accused of serious electoral malpractices in recent weeks, is also an offshoot of SCL Group.
READ MORE: Vote Leave rocked by donation claims as watchdog probes Brexit campaign
Cummings also rejected claims that BeLeave volunteers had no say over campaign spending. In an almost 9,000-word statement on his website, the Vote Leave director said: "Darren Grimes himself paid for various things."
Think your friends would be interested? Share this story!
You can share this story on social media: