British MPs seek to summon Facebook's Zuckerberg for questioning over data scandal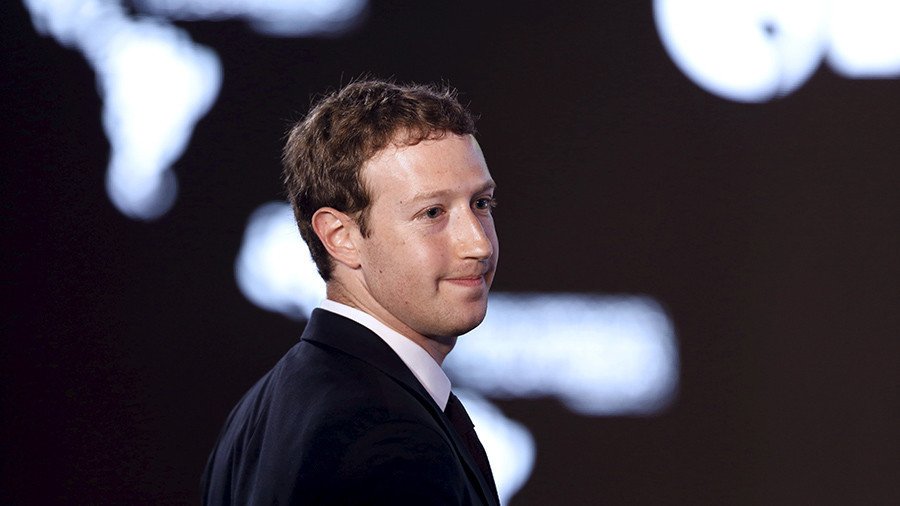 British MPs have called on Facebook CEO Mark Zuckerberg to testify on the Cambridge Analytica data scandal. It's alleged the details of Facebook users were harvested, and used to influence the 2016 US Presidential election.
The Department for Digital, Culture, Media & Sport (DCMS) Select Committee, headed by MP Damian Collins, has written a letter to Zuckerberg requesting an oral testimony to be given in person.
The letter read: "The Committee has repeatedly asked Facebook about how companies acquire and hold on to user data from their site, and in particular about whether data had been taken without their consent. Your officials' answers have consistently understated this risk, and have been misleading to the Committee.
READ MORE: Tories held talks with Cambridge Analytica in 2016 – report
"It is now time to hear from a senior Facebook executive with the sufficient authority to give an accurate account of this catastrophic failure of process. There is a strong public interest test regarding user protection. Accordingly we are sure you will understand the need for a representative from right at the top of the organisation to address concerns.
"Given your commitment at the start of the New Year to "fixing" Facebook, I hope that this representative will be you." Zuckerberg has been given until next Monday to respond to the request.
Collins' committee, which has been dubbed the 'fake news inquiry', traveled to the US last month. On Wednesday they are set to hear testimony from ex-Facebook employee Sandy Parakilas. Parakilas, who worked on Facebook's Platform team in 2011-12, will address the committee via video link.
The Committee's summons follows a taxpayer-funded trip to the US in February where they heard from representatives of Google, YouTube, Facebook, Twitter, CBS News, CNN International and the New Media Alliance. The committee was told by the company's respective representative that there was little or no evidence of their platforms effecting the outcome of Brexit, or the US presidential election.
The Zuckerberg summons follows the UK's Information Commissioner announcing it is to apply for a search warrant for Cambridge Analytica's (CA) offices. The London based firm faces accusations that it used the personal data of around 50 million Facebook users in order to influence the 2016 US presidential election in Donald Trump's favor.
The accusations stem from CA's former employee turned whistleblower, Christopher Wylie, who claimed the company amassed the data of millions of people through a personality quiz on Facebook.
CA's executives, Eton-educated Alexander Nix and Mark Turnbull, were secretly filmed by Channel 4 News suggesting other methods they use to garner political influence, namely political bribes and honey traps to discredit politicians. They were speaking to a reporter posing as a Sri Lankan client.
You can share this story on social media: