Unlikely bedfellows: Corbyn finds a fan in Mail columnist Peter Hitchens over his Russia stance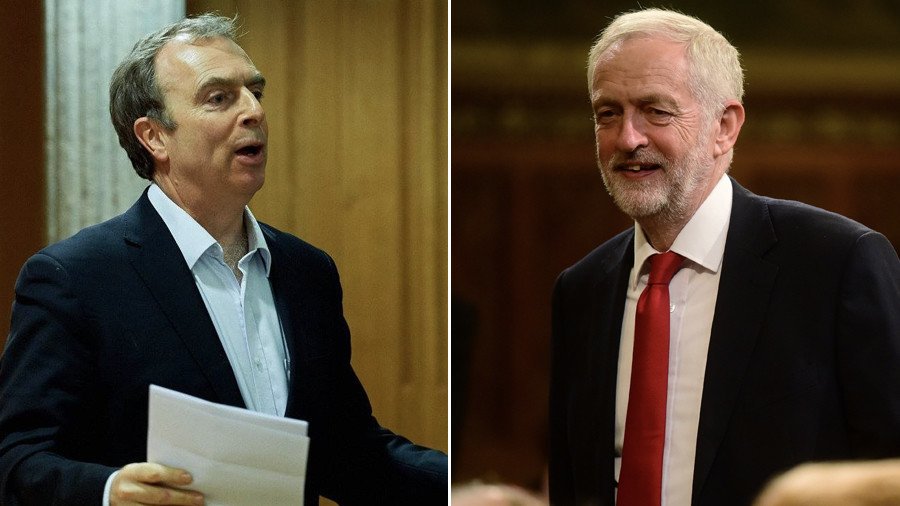 As the Russian spy poisoning saga rages on, Jeremy Corbyn has found an unlikely ally amongst the media establishment... Mail columnist Peter Hitchens, who leapt to defend Corbyn's cautious approach.
Corbyn has copped considerable flak from both sides of the House over his unwillingness to blame Russia in the poisoning that left ex-Russian double agent Sergei Skripal and his daughter Yulia in intensive care. At least 16 Labour MPs have signed a motion backing PM Theresa May's hard-line stance against the Kremlin, in defiance of their own party leader.
In an op-ed for Mail on Sunday, Hitchens backed Corbyn's position that the UK should go through the appropriate avenues of international law before proportioning blame. He reminded readers of the danger of rushing into conflict – just as the UK has done in the past.
"The treatment of Jeremy Corbyn, both by politicians and many in the media, for doing what he is paid for and leading the Opposition, seems to me to be downright shocking," Hitchens wrote.
"Mr Corbyn has earned the right to be listened to, and those who now try to smear him are not just doing something morally wrong. They are hurting the country. Look at our repeated rushes into foolish conflict in Iraq, Libya, Syria and Afghanistan. All have done us lasting damage."
Hitchens also called into question the UK's infatuation with hating Russia, pondering if it is the fear – or mystery – of the unknown that fuels the negativity. Or perhaps Brexit has something to do with it?
"I sense an even deeper and more thoughtless frenzy over Russia, a country many seem to enjoy loathing because they know so little about it," he wrote. "I have already been accused, on a public stage, of justifying Moscow's crime in Salisbury. This false charge was the penalty I paid for trying to explain the historical and political background to these events. I wonder if the bitterness also has something to do with the extraordinarily deep division over the EU, which has made opponents into enemies in a way not seen since the Suez Crisis."
Over the weekend, Corbyn addressed Labour's regional conference at Newcastle University on Saturday. He reiterated his call for a de-escalation of tensions with Moscow as the spiralling diplomatic disaster enters its second week.
Like this story? Share it with a friend!
You can share this story on social media: