Rights activist in hot water over calls for Russian officials' kids to be expelled from UK schools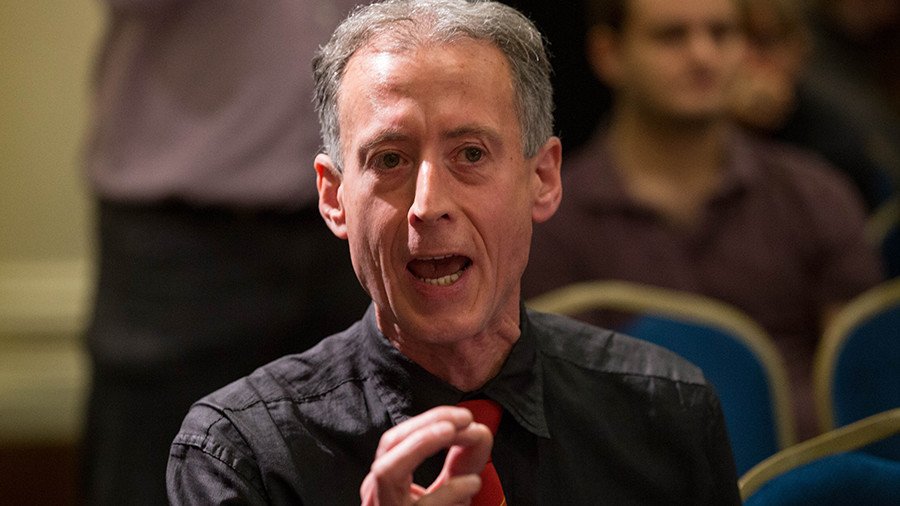 Human rights activist Peter Tatchell has been accused of taking aim at the children of Russian migrants in the UK, calling for them to be "expelled" from British schools due to the perceived crimes of the Russian state.
Tatchell, who has orchestrated numerous political stunts in Russia to highlight LGBT issues, took to social media to attack President Vladimir Putin's governance. He also called for the implementation of the Magnitsky Clause into UK legislation and further visa bans.
In his tweet, Tatchell stated that under Putin "state assets stolen, protesters jailed, opposition politicians & critical journalists assassinated, war crimes in Syria." Despite an intense wave of anti-Russia sentiment in UK in recent years, which peaked following the poisoning of ex-Russian double agent Sergei Skripal and his daughter in Salisbury, Tatchell's comments were met with ire from the many on the platform.
Tatchell has been slammed for targeting innocent children, with one social media user stating: "I'm surprised that you think it's acceptable to punish children for who their parents are." Others said the comments had exposed the human rights activist as a selective "liberal" and "racist."
It wasn't just his comments on children that drew censure. Many took issue with Tatchell's assertion that Russia has committed war crimes in Syria, with some users accusing him of not addressing the foreign policy of his adopted country – the UK – and its own involvement in the region.
The backlash against his comments appeared to have no influence on Tatchell. Whilst he didn't reply to any of them specifically, he did take to Twitter again to reiterate his stance on Syria and Russia.
If you like this story, share it with a friend!
You can share this story on social media: