Isn't it ironic? UK 'takes back control' by asking foreign firm to make new blue passports (VIDEO)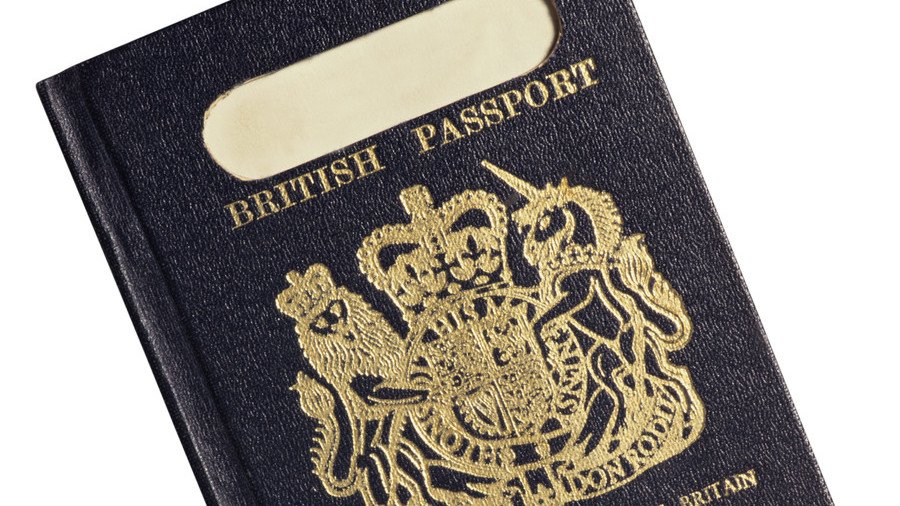 The Brexit campaign pledged that the UK would "take back control" of its businesses and borders. However, it has now emerged that a foreign company is on course to beat a British one for the contract to make new passports.
The Home Office has reportedly stripped UK company De La Rue of its long-standing contract to produce the nation's identity documents. It's understood the task is likely to be assigned to Gemalto, a firm listed on French and Dutch stock exchanges. It will make £450 million ($637 million) from the lucrative contract.
Changing the color of British passports from the EU's favored burgundy to the UK's traditional blue was held up by some Brexiteers as a bold sign of returning national sovereignty. The news has angered pro-Leave politicians, with former cabinet minister Priti Patel dubbing it "a disgraceful decision" and "perverse."
READ MORE: Brexit blues? Britain's burgundy passports to get old-school makeover
Liberal Democrat Brexit spokesman Tom Brake said: "The blue passport saga is turning into a farce. First, it was established that we did not have to leave the EU to have blue passports. Now, we learn that the passports will be printed by a foreign company. And to add insult to injury, we will pay over the odds for them because the value of the pound has fallen since Brexit and they will have to be imported."
The public took to Twitter to mock the move and point out the irony of outsourcing the contract to 'restore British sovereignty' to a foreign country.
On Wednesday night, the Home Office insisted that no final decision had yet been made on where the new passports would be printed. A spokeswoman said: "We are running a fair and open competition to ensure that the new contract delivers a high quality and secure product and offers the best value for money for customers.
"We do not require passports to be manufactured in the UK. A proportion of blank passport books are currently manufactured overseas, and there are no security or operational reasons why this would not continue."
Theresa May told the House of Commons in February: "It is right that from autumn 2019 we will issue new blue and gold passports, which have always been the UK's colors of choice for our passports. It is absolutely right that, after we leave the European Union, we return to deciding the color of passports that we want, not that the EU wants."
If you like this story, share it with a friend!
You can share this story on social media: