Theresa May accused of repeating 'lies' over police spending in parliament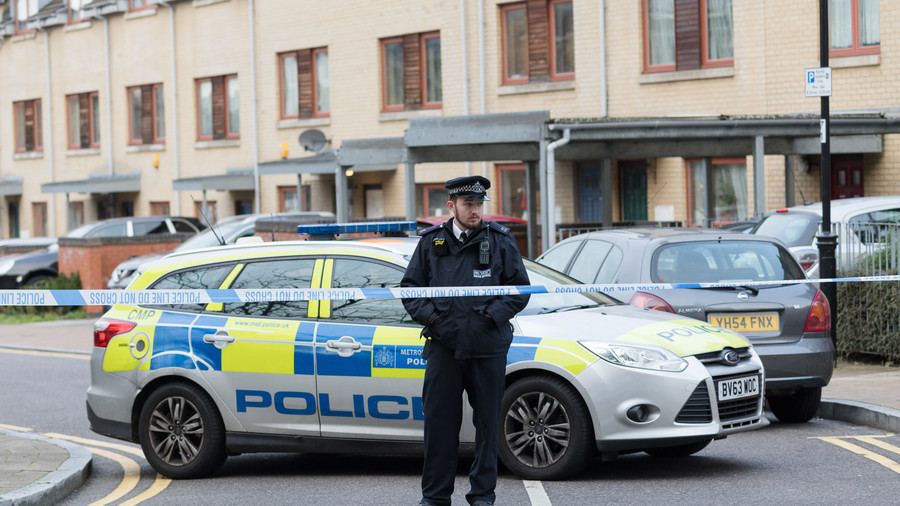 Theresa May has repeated her claim in the Commons that the government is providing an extra £450 million in funding to police forces, just a day after that the assertion was rejected by the UK's stats watchdog.
During Prime Minister's Questions, the Tory leader was asked how she was addressing the lack of resources at the police's disposal. She responded that the government is protecting budgets for the next year, with £450 million ($632 million) going towards police spending for 2018-19.
May's remarks stirred criticism on social media. Twitter users were quick to point out that she had repeated a claim that was officially debunked just a day before. The UK Statistics Authority concluded on Tuesday her claim was "misleading."
Yesterday the UK Statistics Authority criticised Theresa May for totally misrepresenting the true facts about police funding. Today at #PMQs the first question was about police funding. Did she apologise? Correct what she'd said? Did she hell! She blatantly repeated the lies! 😣 pic.twitter.com/9lwhpEFEG4

— Peter Kirkham (@Peter_Kirkham) March 21, 2018
Police Funding & accuracy of official tweets. #PMQ'sSet aside your political preferences for a minute, & read this letter from the UK Statistics Authority. It demonstrates how statements from Govt can be misleading. https://t.co/SlVaco0iz0

— Mi (@Ugleberdesbi) March 21, 2018
PMQ's: In response to a question re Merseyside crime Theresa May says she is protecting police budgets & allocating an extra £450 million for policing. This was the figure shot down in flames yesterday.

— Chris Hobbs (@obbsie) March 21, 2018
May repeatedly made the assertion in the Commons last month, but chair of the watchdog Sir David Norgrove ruled it "could have led the public to conclude incorrectly" that the government was effectively spending that money on the police.
Moreover, Louise Haigh, the shadow police and crime minister and the one who filed the initial complaint, said that the extra money would only be found if the police and crime commissioners increased council tax by £270 million. The watchdog confirmed this.
May's claims were also endorsed by Tory Commons leader Andrea Leadsom and tweeted by the Home Office. The watchdog said in response to Haigh: "We have commented in the past about statements on police funding and emphasized the need for greater precision in the way numbers are used," Norgrove told Haigh in a letter.
"In terms of the particular points you make, the prime minister's statement and the Home Office's tweet could have led the public to conclude incorrectly that central government is providing an additional £450mn for police spending in 2018/19."
If you like this story, share it with a friend!
You can share this story on social media: