'May's crackdown on Russia aimed at boosting poor ratings at home' – ex-London mayor to RT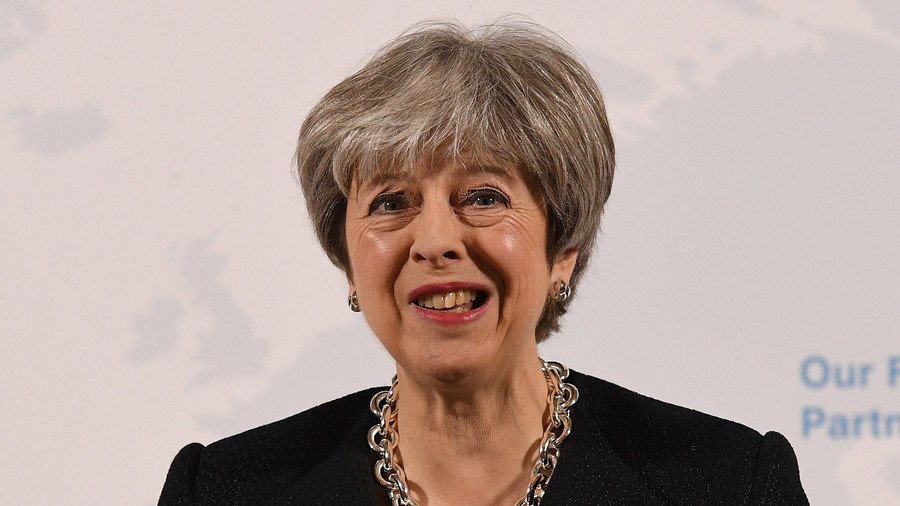 The UK's crackdown on Russia over the poisoning of ex-double agent Sergei Skripal is not backed by evidence, and is solely aimed at boosting PM Theresa May's low ratings, Ken Livingstone, the former London mayor, told RT.
"I don't think we should be announcing and condemning people until we have some evidence and some truth in all of this," Livingstone said. "We should be waiting for the full police enquiry to come up with a report."
Livingstone said that the thorough police investigation would take "many days if not many weeks before we can have a very good idea, who might've been involved."
"The police are very good, very disciplined at actually finding out the facts on something like this," he added.
However, Prime Minister May opted against waiting that long, as she accused Russia of using a chemical weapon on the British soil and announced a set of sanctions against Moscow, including the expulsion of 23 diplomats, limiting ties and freezing Russian state assets. Former Russian-UK double agent Sergei Skripal and his daughter remain in critical condition after being discovered slumped on a bench in Salisbury in early March. Authorities in the UK claim a Soviet-engineered nerve agent called Novichok was employed in the attack.
"We are at the beginning of our local election campaign and [May's] Tory Party is very far behind in the polls. The way that this has been exploited in the media and this coverage of our Prime Minister taking this strong and stable stand up against Putin and Russia may well be a very big part of it," Livingstone said.
The set of restrictions imposed on Moscow also indicates that the move was, in the first place, aimed at attracting media attention, because "If Theresa May was serious about taking action against Russia you'll be looking at a big ramping up of economic sanctions, but, of course, that would damage the West as well," the ex-London mayor said.
He explained that Russia was chosen as a target because of the fact that "we had, over this last few years, a sort of paranoia in Europe about President Putin and his strong defense of Russian interest." However, Livingstone pointed out that "every country defends its own interest."
READ MORE: Russia is 'culpable' over ex-double agent poisoning, claims Theresa May
The former city head also expressed doubts that Russia had a motive to organize the assassination of Skripal, who was living in the UK since 2010. "I would find it very odd to think that the President of Russia is sitting in his office deciding, whom to kill – someone, who is no threat any longer, basically, now retired in Britain. I would've guessed that Mr. Putin has got more important things to do."
"I just have to tell you it could turn out that all of this is true… It could very well be that Russia has no involvement in this; it could be that a rogue Russian agent was behind it. But we have to ask one thing if Russia wanted to kill this man, they could've killed him when he was a prisoner in Russia (in 2004-2010). Why have they waited this long?" he wondered.
According to Livingstone, it is also hard to comprehend why Moscow would use "a chemical weapon that makes it look definitely as so Russia is behind this? [There are] many simpler, easier ways of killing someone without all this fingerprints all over."
READ MORE: Novichok – toxic questions about chemical at center of Skripal saga
The fact that a chemical of Soviet design was used in the attack also doesn't prove Russia's involvement as "the world is awash with dangerous weapons like this" and it could have been produced or obtained by any party, he said.
You can share this story on social media: