Russia calls UK's 'hostile' actions a provocation, vows response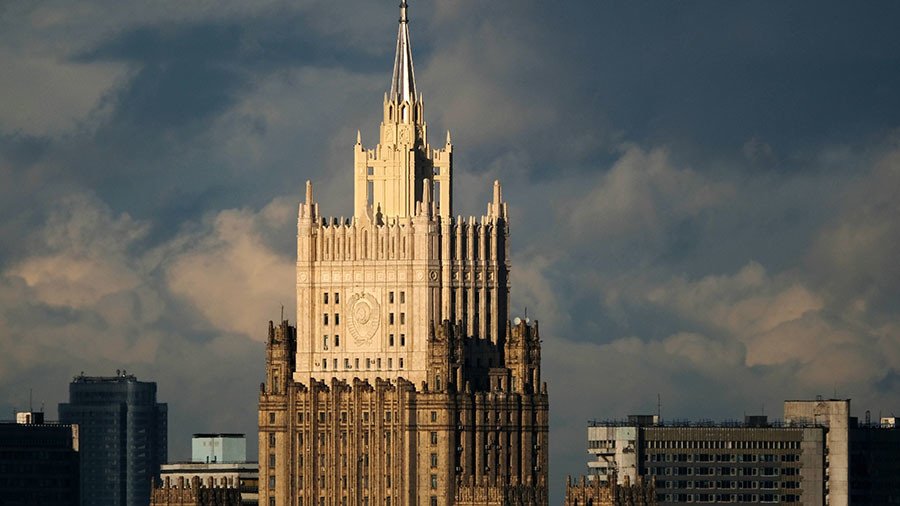 The UK's hostile actions against Russia under the pretext of the poisoning of ex-double agent Sergei Skripal are an unprecedented provocation which won't be left without a response, Russia's Foreign Ministry said.
UK Prime Minister Theresa May accused Russia of using a chemical weapon on British soil, suggesting a set of measures to retaliate against Moscow. Those include the expulsion of 23 diplomats, limiting ties and freezing Russian state assets in the UK.
The British move is "an unprecedentedly rude provocation, which undermines the foundations of a normal dialogue between our countries," the ministry said in a statement.
The ministry said that "the British government chose confrontation with Russia" instead of completing the investigation and using international formats "including those in the framework of the Organization for the Prohibition of Chemical Weapons [OPCW]."
"It's obvious that by opting for unilateral and non-transparent methods of investigating this incident, the British authorities have once again tried to unleash an indiscriminate anti-Russian campaign," the statement read.
Moscow said that it was "unacceptable and unworthy" for the UK leadership to further escalate tensions in relations with Russia "in pursuit of its own deplorable political aims."
"Of course, our response [to the UK sanctions] is forthcoming," the Foreign Ministry concluded.
Former Russian-UK double agent Sergei Skripal and his daughter remain in critical condition after being discovered slumped on a bench in Salisbury in early March. The UK authorities claim that they were poisoned with a Soviet-engineered nerve agent called Novichok.
Russia has said that it's open to cooperation with the UK on the Skripal case if it's carried out in accordance with international law and Moscow is treated as an equal partner in the probe. Russia has also officially requested that the UK provide all the case files regarding the incident, but was turned down.
Like this story? Share it with a friend!
You can share this story on social media: