Brexit blues? Britain's burgundy passports to get old-school makeover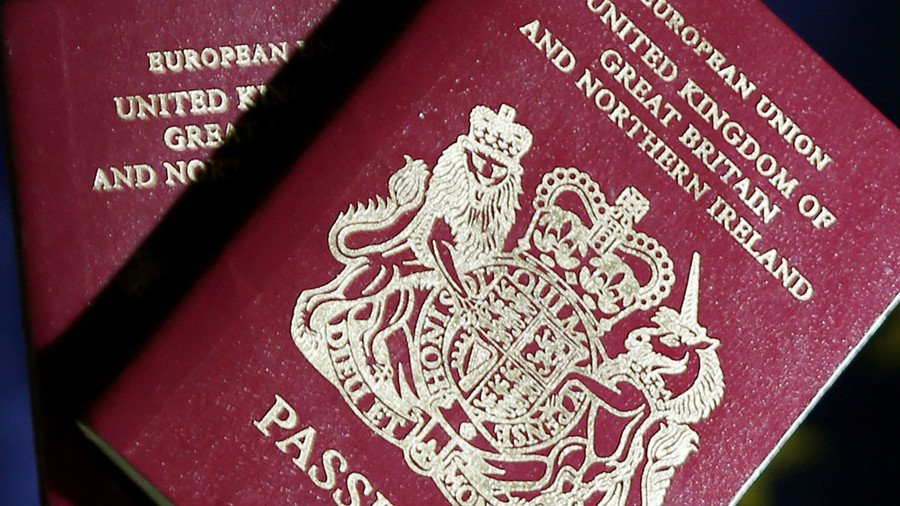 Theresa May's government has decided to make a bold visual statement after Brexit. British passports will undergo a major makeover, and return to their earlier 'iconic' blue.
Anyone applying for, or renewing, their passport after October 2019 will receive a little blue book, instead of a burgundy one, the Home Office has said.
Immigration Minister Brandon Lewis said he is delighted to return to the 'iconic' blue-and-gold design, first used almost a century ago.
When the UK joined the EU, the burgundy color was adopted to fit in with the Brussels bloc. Lewis said security features will be added to the new passport to combat fraud.
Countries in Europe with blue passports include Iceland and Bosnia-Herzegovina, while ex-colonial and Commonwealth countries, such as Australia, the United States, Canada, India and Hong Kong, have also opted for the color.
Many of the 76 nations with blue passports are in South American, including Argentina, Brazil, Costa Rica, El Salvador, Uruguay and Venezuela.
Passports were first used as long ago as 1540, while an identifying photograph became a requirement in 1914. Blue passports came into use in Britain in 1921 and expired in 2003.
The Home Office said the changes would be introduced in phases.
"Leaving the EU gives us a unique opportunity to restore our national identity and forge a new path for ourselves in the world," Lewis said.
Britain is officially leaving the EU in March 2019, when burgundy passports will continue to be issued but will bear no reference to the European Union.
The blue passports will be issued later in the same year. Britain will go through a transitional period to lessen the sudden impact of Brexit, if it can be properly negotiated.
You can share this story on social media: